We sat down with Jack Thompson, MAAP ultra-endurance cyclist from Perth, Western Australia, to unpack how to plan, train and ultimately ride for epic distances on a bike. Jack's traversed through Serbia, Bosnia, Turkey and most recently Taiwan – riding over 35,000 kilometers in the past year. Now, he's training for potentially the most grueling trek of his life. Here, Jack shares practical how-to advice on ultra-endurance cycling but also truly meaningful life lessons he's picked up from pushing his mind and body to the absolute limit and living to ride another day.
MAAP: TO START, TELL US A LITTLE BIT ABOUT YOUR STORY WITH CYCLING

I started cycling way back in Primary School as a Triathlete (don't shudder..) During my later years at school I moved away from the sport to concentrate on my studies before becoming a ball of muscle in my early days at Uni. The gym was taking me down a path I didn't want to follow and thanks to some convincing from my old man I jumped back on a bike again.

I spent the next two to three years training and racing normal road races in Perth and did a stint of racing in Belgium and Spain during 2013. Upon arrival back in Perth, following my time racing abroad, I came up against some unfortunate health demons which forced me to hang up the wheels for close to 6 months.

When I was finally able to throw my leg back over a bike and start pedalling again, I no longer had a desire to race around in circles. Drawing on inspiration from my father (a Trek Ambassador who has ridden around the world), I set my focus on using the bike as a means to adventure and explore the world on two wheels.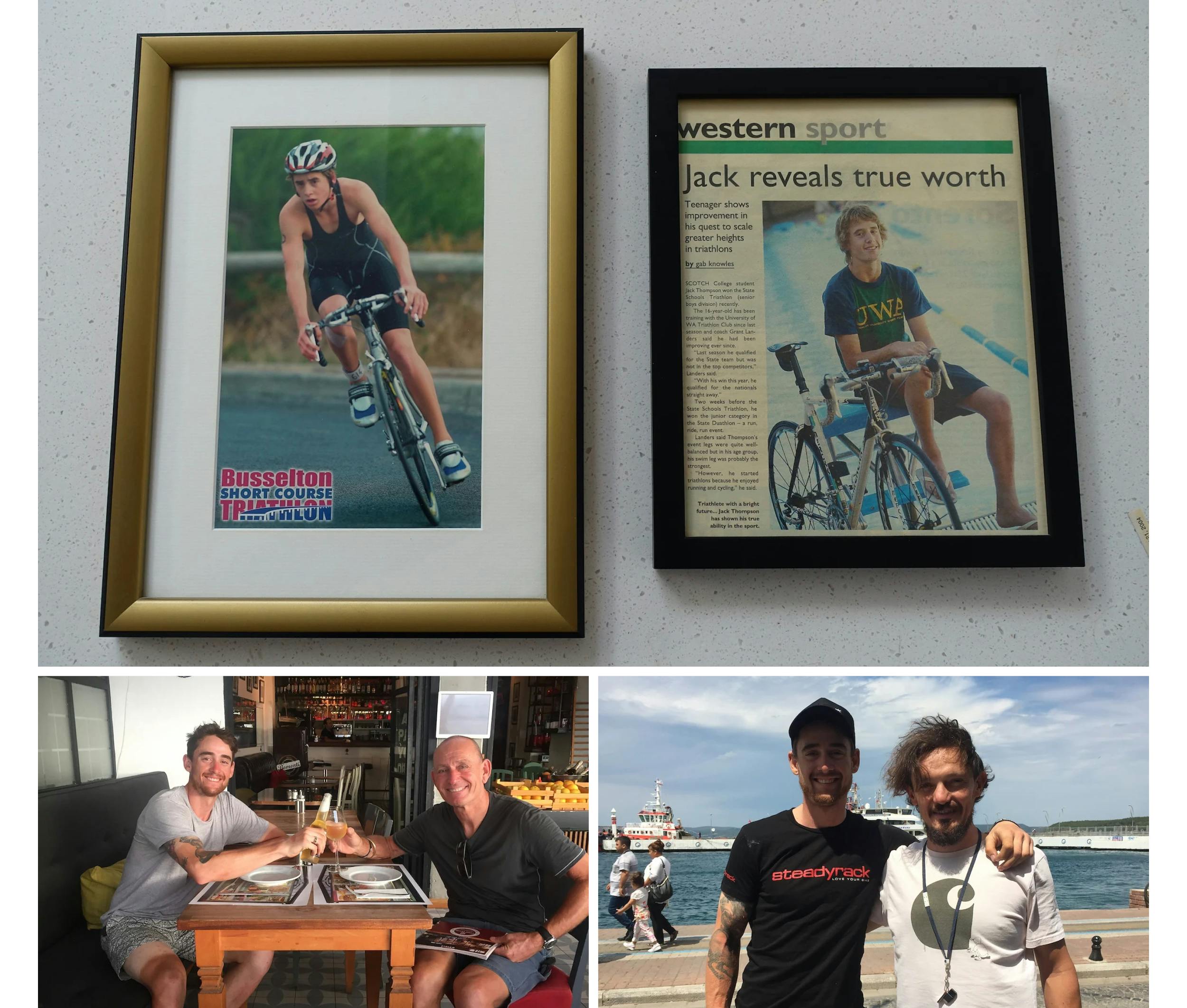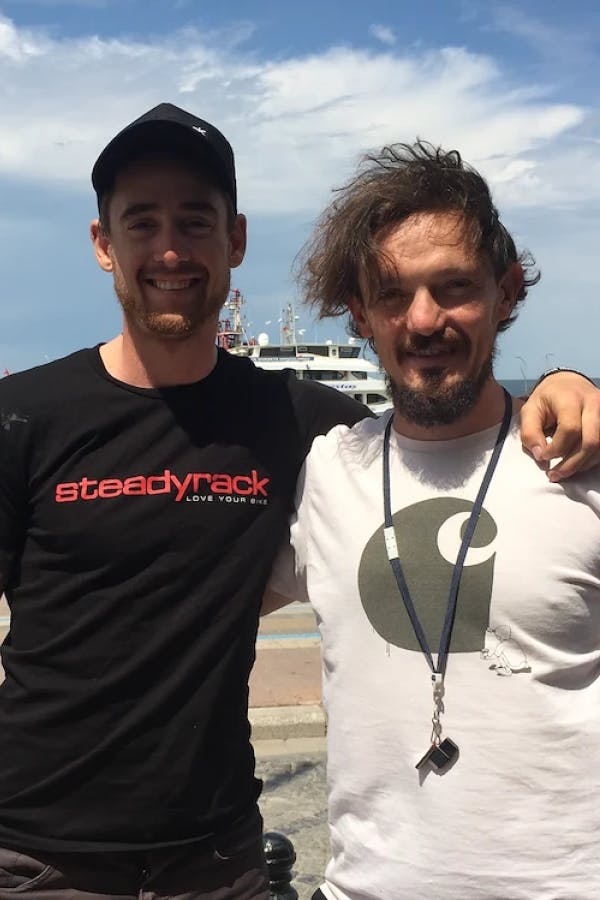 MAAP: WHAT NUDGED YOU INTO ULTRA-ENDURANCE CYCLING, TO PUSHING YOUR BODY TO ITS OUTERMOST LIMIT?

I'm the first to admit that I suffer from an Obsessive Compulsive Disorder (OCD) and growing up this caused me lots of grief. It sounds truly outrageous, but during my early teens I had these strange rituals that I forced myself to do and in my own mind, I had convinced myself that If i didn't carry out these rituals then something really bad was going to happen. A great example of one of my rituals was where I had to wink at someone with my right eye if I liked them, and with my left eye if I didn't...I was constantly winking...I spent some time speaking with a great psych and as time went by, I managed to escape the need for having to continue with these rituals hour after hour, day after day.

I look back now and laugh, the positive being that I can now harness my OCD and use it to my advantage. When I first started adventuring by bike I would ride up to 200, perhaps 250km in a session. The way my disorder works is that each and every day I feel the need to have to outdo what I've done the previous day. Naturally, my rides grew from 250km to upwards of 500km and im now peaking out at 960km non stop (Serbia, Bosnia and into Turkey last year.)

In summary, there was no real 'event' that caused me to move into endurance adventure cycling, it's been more of a natural progression as I learn to harness my OCD and apply it in a healthy and amazing way. In saying this, I know when my body needs to stop and rest. But the beauty is that in extreme conditions, I have the ability to continue mentally where others may be forced to stop.

MAAP: OKAY, HOW ABOUT A FEW STATS... HOW FAR DID YOU RIDE LAST YEAR? WHAT'S YOUR RESTING HEART RATE? HOW MANY TIMES A WEEK DO YOUR MATES CALL YOU CRAZY?

This will be interesting, I haven't actually done these numbers myself. I'm not a massive data guru as I've found that looking at data for hours on end can actually play with my mind in a negative way. For example, I set off riding at 250W and 10 hours later if my wattage has dropped to 230W I start kicking myself. The best thing about spending long hours training alone is you learn to understand your body's pacing system and I now know exactly what it feels like to be riding at 250w (give or take 5-10w.)

In the last 12 months I've ridden close to 35,000km. On an average week, I ride anywhere from 700 to 1,200km which equates to about 25-45hrs in the saddle. I have a super low resting HR and I've seen it at 37 before. My Max HR is also low at 185. I don't know if this actually means anything, or if it's a result of my heavy training load. Any scientists care to comment?

My mates accept my craziness now. To begin with, they couldn't understand how I could possibly enjoy riding my bike for 10+ hours. It's when I meet new people and they ask what I do for work and I try to explain that I ride a bike upwards of 35hrs per week without getting paid that I get the 'are you crazy' look.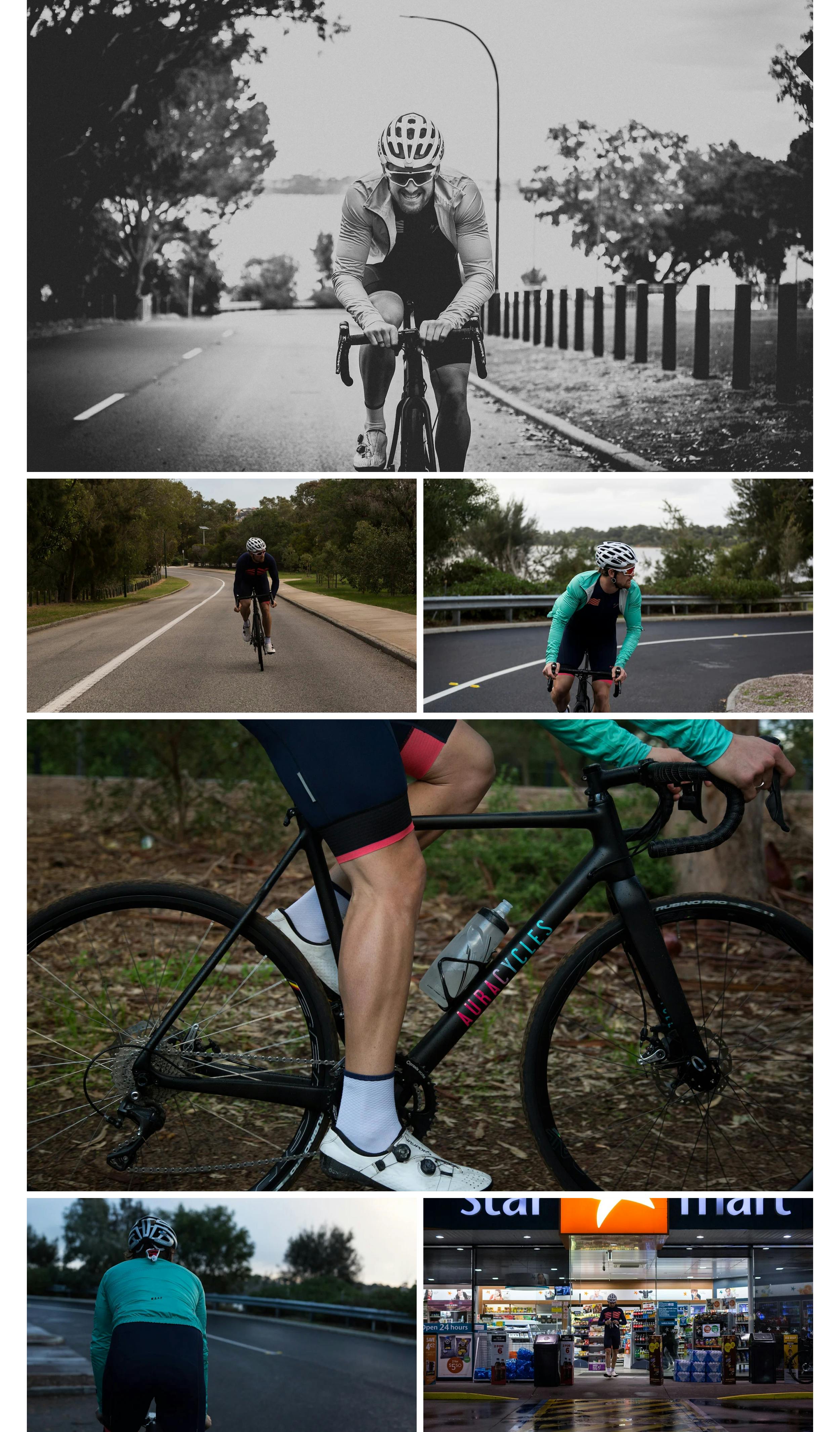 MAAP: HOW DO YOU PLAN FOR AN ULTRA-ENDURANCE EVENT OR ADVENTURE? WHAT WORKS BEST FOR YOU AND WHAT HAVE YOU EXPERIMENTED IN THE PAST?

The planning aspect of an ultra endurance trip is crucial. In saying this, I HATE to plan an adventure. In my eyes, planning an adventure is like setting up NOT to go on an adventure. The beauty of an adventure in my eyes is the unknown. In recent times, what's put me off 'Adventure Racing' is the controlled aspect of it. I don't like the idea of having to follow a certain route or having to be somewhere at a certain time. I don't like the idea of spectators and fans watching your every move and riding along side you. To me, this is not adventure.

It's the unknown that really excite me. I love having a rough route planned and then making a detour because a local worker has suggested I follow a small dirt road in order to visit a secret local landmark.

In terms of my equipment, I'm lucky enough to have the support of the best brands in the business and this makes my decisions on what to take a whole lot easier because all of the equipment I have access too is at the top of it's game. I've got an excel spreadsheet setup which lists all of my key items. Each trip I generate a new cell on the list to indicate what I did and didn't use. As such, each and every trip I take less and less equipment with me. Of course, there are some things that you just can't live without but lots of people get caught up in taking too much and this essentially slows them down.

MAAP: SPENDING 8+ HOURS A DAY ON THE SADDLE MUST MEAN YOU HAVE A SERIOUS APPROACH TO BIKE FITTING AND APPAREL... WHAT DO YOU PAY ATTENTION TO MOST TO IMPROVE THE FIT AND FEEL OF YOUR BIKE AND APPAREL?

When it comes to my bikefit and symmetry on the bike in general I am admittedly a freak. Again, this probably relates to my OCD. There are some people who can drop their seat by 10mm and not notice it and there are others (aka me) that cannot adjust their seat height at all, and still swear it's higher or lower than the day before. It drives me nuts!

In saying that, earlier this year whilst in Melbourne I made a visit to Ken Ballhouse at Adaptive Human Performance (AHP) who set up straight on the bike. The beauty of seeing Ken was that his scientific approach to my fit on the bike convinced me that I was setup properly. A second key component with respect to my ongoing comfort on the bike relates to a form of Physical Therapy that I complete daily whilst at home. Neurophysics Therapy (NPT) has been key to my symmetry on the bike. To summarise NPT without going into too much detail, it's basically super slow, super controlled weight bearing exercises with a focus on symmetry and using both sides of the body harmoniously. In addition to this, if my body feels crooked or 'out of sorts' I have a method of correcting this instantaneously allowing me to continue with what I'm doing (riding and riding and riding…)

I recently started using the MAAP Blaze bib shorts which incorporates the new style of chamois and this has increased comfort from a level I didn't actually think was able to be topped. The feedback I get from lots of cyclists is that a thicker chamois is better. In my opinion, if the chamois is in the right location relative to the rest of the bib, and the bike setup is correct, then a thick chamois or a chamois at all for that matter is not required. MAAP have certainly found the sweet spot in terms of chamois placement and density.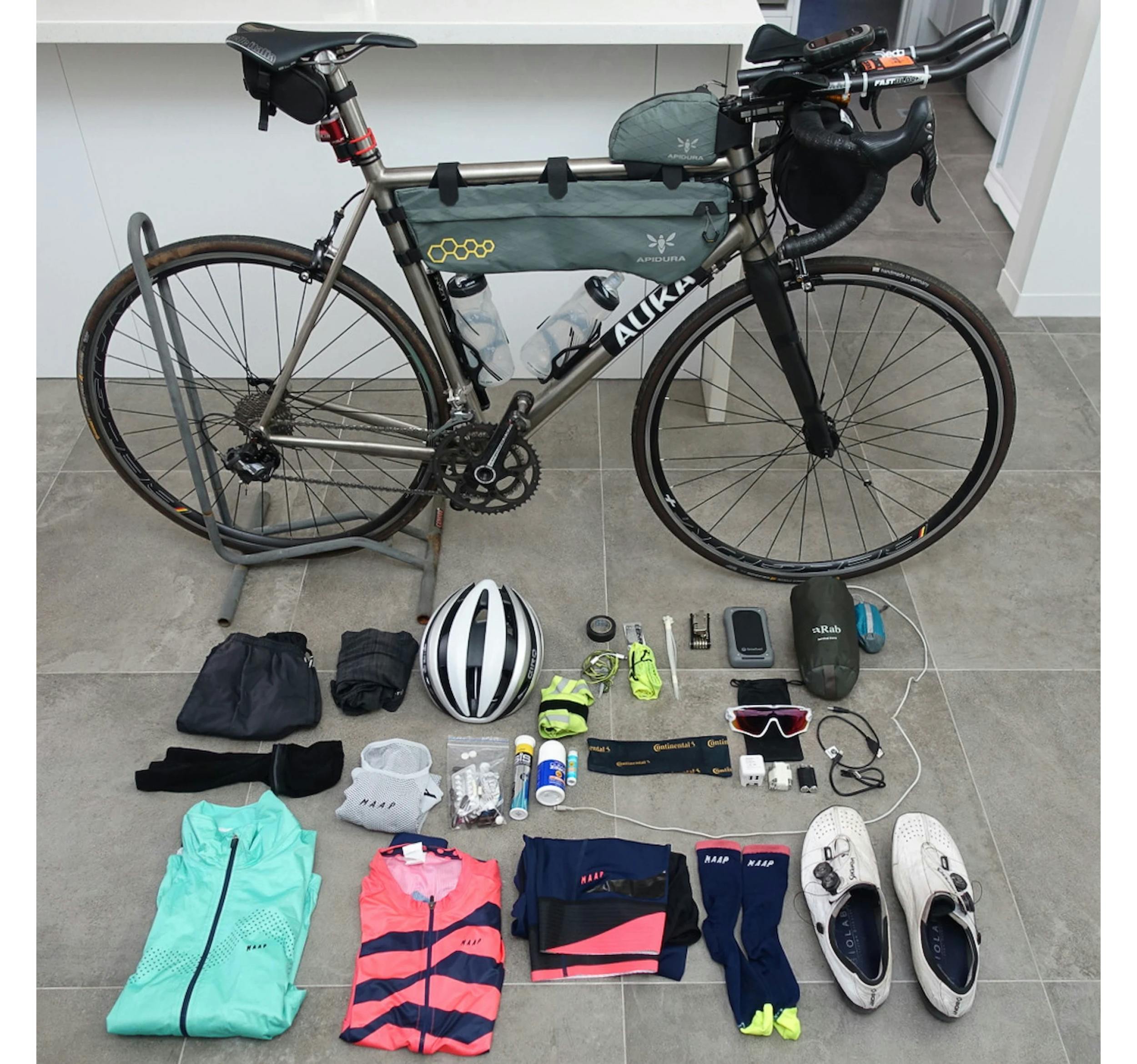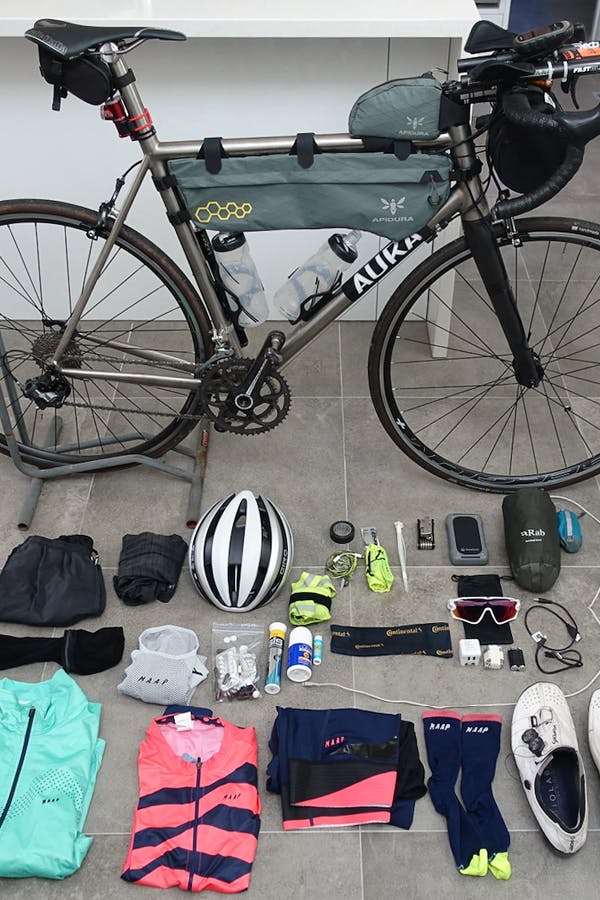 MAAP: HOW DO YOU PREPARE FOR RIDING 500KMS OR MORE IN DIVERSE CONDITIONS WHILE SLEEPING ONLY A FEW HOURS A DAY

With every long trip, there's always going to be ups and downs. I find most trips follow a similar course and it generally pans out as follows. Days 1-2 are super good fun and because you're abroad and relatively fresh both physically and mentally, any small mishaps that do pop up are easy to deal with. Days 3-8 are, in my opinion, the toughest. After a number of long days back to back and multiple nights with little to no sleep, the body begins to fatigue. It's during this phase that when little things go wrong such as a wrong turn, a flat tyre or a shop that you expected to be open that is closed that you really have to battle the inner demons. I treat days 9-12 like the light at the end of the tunnel where the finish line is in sight. Sure because it's the end of a long trip I'm still knackered, but the thought of a warm bed, some proper food and down time away from my bike to talk with friends and family like normal again keeps me going.

It's important to point out that during a trip, I NEVER think about how far I've got to go and I NEVER wish that I was at the end. When I look back on a trip, it's often the moments that I was most down in the dumps that I most cherish. This probably has something to do with overcoming both the physical and mental adversity and at the end of the day, this feels really dope.

If I could pass on a piece of advice to those new to the sport, it would be to acknowledge the tough times as they arise; but then to slip them behind a curtain in your mind and forget all about them. The more you focus on the negative, the more negativity you will attract.

MAAP: YOU'RE HUMAN (WE THINK), SO WE IMAGINE THERE ARE DAYS WHEN YOU'RE TRAINING BUT YOUR BODY OR MIND IS JUST NOT COOPERATING… HOW DO YOU APPROACH THOSE MOMENTS OF DEEP FATIGUE? WHEN YOUR MIND AND BODY STARTS TO GO SIDEWAYS, HOW DO YOU COPE WITH ADVERSITY AND DARK POINTS?

I am human, albeit a weird one. I certainly have those days out on the bike where I'm not enjoying it and I'd prefer to have slept in then had to ride for 6hrs in the rain. What it always comes back to is what I'd be doing if I wasn't riding my bike. In a previous life, I worked in the corporate world behind a computer at a desk for 9hrs a day and I hated it. I made a conscious decision to forgo good money and financial certainty for little to no money and the unknown in the hope that one day, an opportunity would arise allowing me to ride my bike and work in an environment that I'm truly passionate about. The opportunities that have opened up to me since making that decision have been incredible and I'm confident that I will reach that end goal. Back to dark days on the bike...I always remind myself when things are getting tough that a bad day on the bike is better than a good day at the office and in turn this makes me smile.

Fortunately, I'm in a position where I have little commitment financially and this allows me to continue pushing the boundaries of both my mind and body without having to stress about multiple mortgages and a car loan.

The deepest darkest place I've been was in Bulgaria last year in the very early hours of the morning during my 960km stint. I was so fatigued, so hungry, and so uncomfortable on the bike that I began hallucinating and saw multiple foreign animals (Kangaroos) jumping out in front of me. At the time I knew that I still had 370 km to go. This lasted for hours but as the sun rose and my vision returned back to normality I started to escape the darkness and refocus. To this day, these memories still haunt me.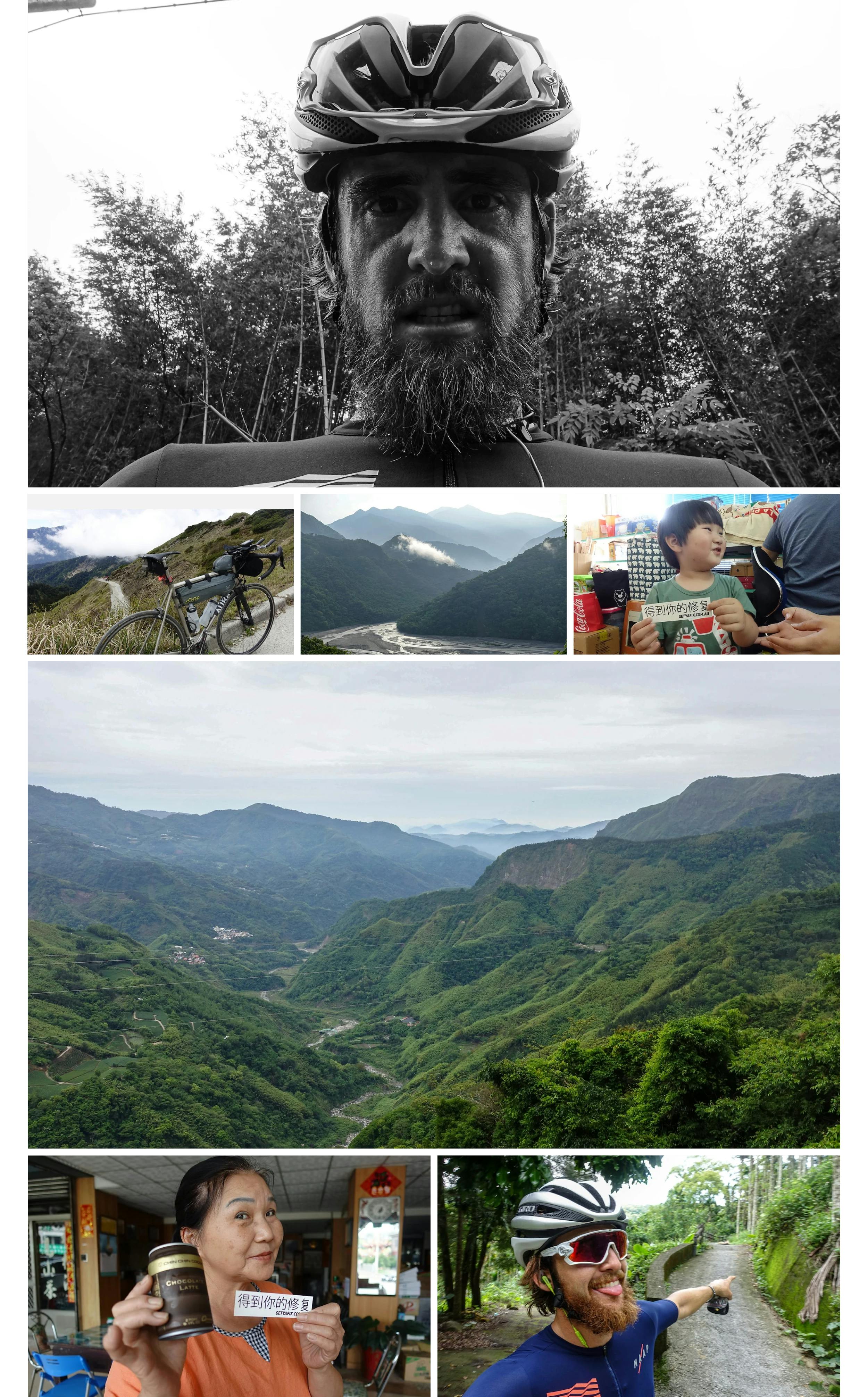 MAAP: HOW DO YOU APPROACH REST AND RECUPERATION? WHILE TRAINING? WHILE RACING?

I treat my rest just as seriously as I treat my training and racing. It is during rest periods that the body has the down time to recuperate. I look back to when I used to race standard length bike races and the type of training I was doing. I never gave my body enough time to recuperate and as such, I consider my health issues back in 2013 were as a result of heavy over training.

I structure my training into four week blocks where I have three 'working weeks' and one recovery week. In addition to this, each week is well structured to allow my body time to rest in between long sessions. Even though I may complete long sessions back to back, the intensity is altered to reflect this.

During an Adventure / Race scenario it's all about managing the fatigue. Unfortunately, you don't have the luxury of being able to take a day off so staying on top of things such as nutrition are incredibly important.

MAAP: FOR NUTRITION, IS IT A 'EAT EVERYTHING IN SIGHT ALL THE TIME' MENTALITY OR IS THERE MORE STRATEGY AND STRUCTURE TO YOUR NUTRITIONAL PLAN ON AND OFF THE BIKE? WHAT ABOUT BEFORE THE RIDE, DURING AND AFTER? WHAT HAVE YOU EXPERIMENTED WITH AND WHAT HAVE YOU FOUND THAT WORKS BEST FOR YOU?

When it comes to my nutrition I love to have some structure. I have a huge appetite and if I'm not careful I stack on weight really easily. Because I spend so much of my day training whilst based at home, I use a company called 'Easyfit Meals' who prepare all of my meals for a week in advance and hand deliver them to my door. The beauty of this setup is I only have to visit the shops once per week and I know that all of my meals are perfectly formulated to meet my nutritional requirements. I actually save money each week by having my meals prepared so it's a win-win!

When it comes to on the bike nutrition, I try to mix this up so as to replicate an overseas trip where my options may be more limited. As a general rule of thumb, I like to eat every 45 minutes and try to consume something that is high in carbohydrate, fat and importantly for me protein.

As cyclists, I think we massively underestimate the benefit of protein with respect to our recovery. Protein intake is something that I've been really conscious about for the last 18 months while I've been increasing my kilometres on the bike. The difference it's made to my recovery has been astonishing. The difficulty with protein for cyclists is how to carry it. Fortunately, my brother (a professional Fitness Model) and I, are in the process of releasing our very own range of protein for athletes on the run – which will be available in single serve portion sizes. As it currently stands, I take these on all of my rides and consume immediately after finishing a session over coffee with mates.

When I look back at the calories I've had to consume on past adventures just to maintain a healthy weight while out on the bike I shudder. In Serbia last year I ate 15 magnums in one day - no joke! My trip to the dentist upon returning home was certainly a little nerve racking...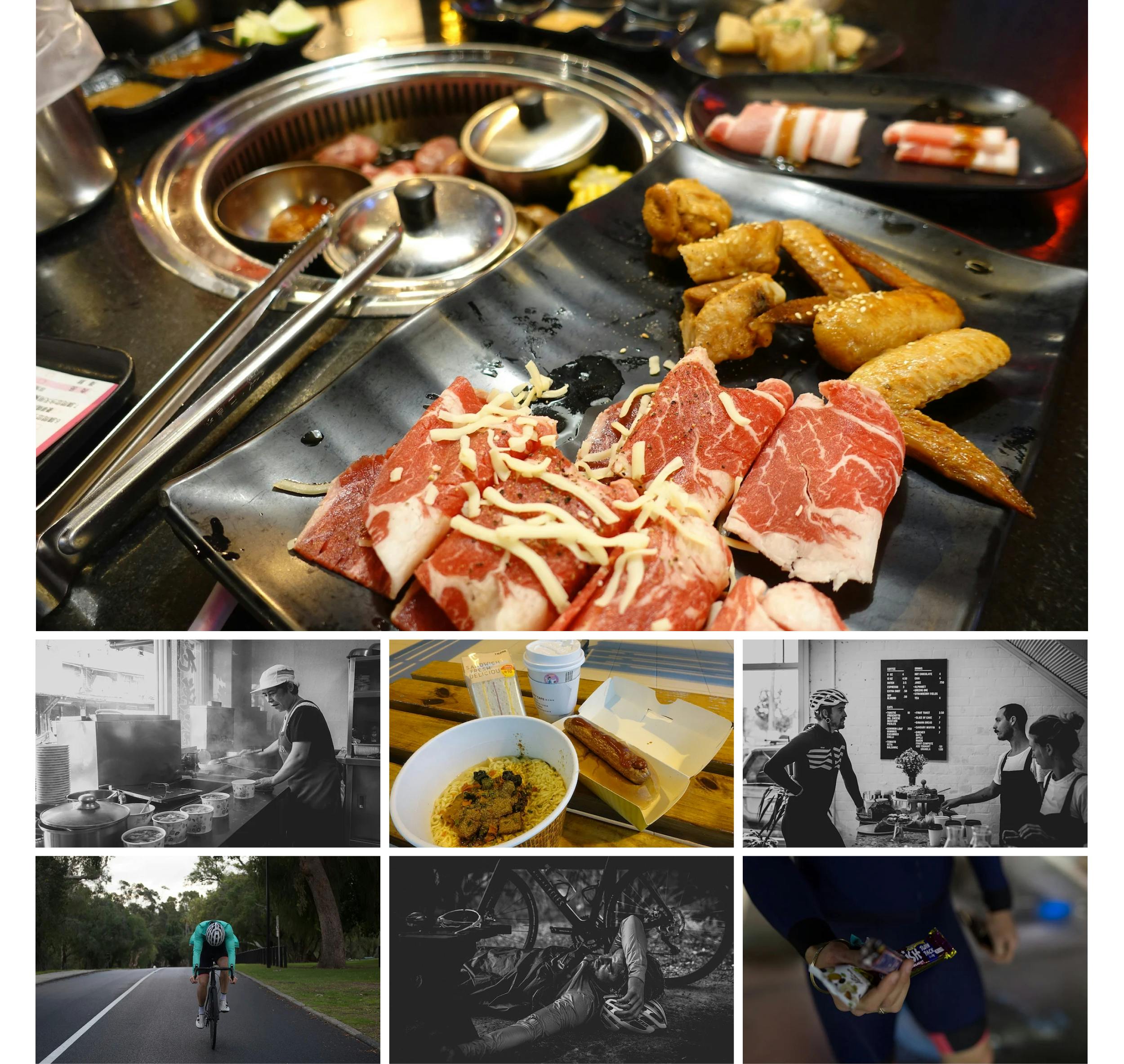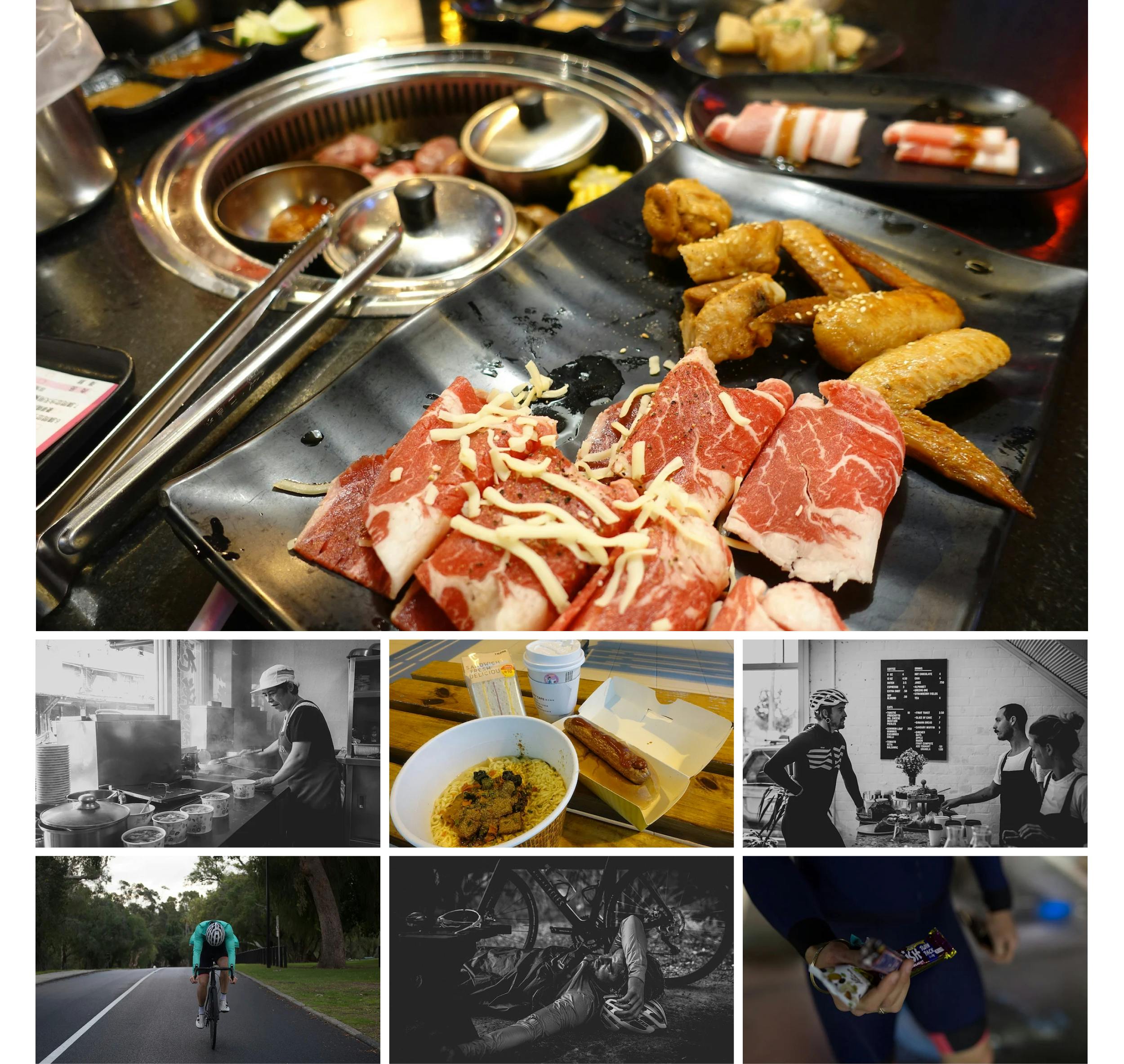 MAAP: DIFFERING FROM OTHER CYCLING DISCIPLINES, ULTRA-ENDURANCE CYCLING IS LESS ABOUT THE SPRINT AND MORE ABOUT THE PACE. WHAT'S YOUR PACING STRATEGY? WHAT DO YOU USE TO KEEP YOU IN THE RIGHT ZONES?

Absolutely, endurance cyclists are the 'diesel engine' of the cycling world and a pacing strategy is super important. On long rides it's incredibly easy to get sucked into riding too hard when the legs are fresh and free from fatigue. If you adopt this approach, then you will generally find yourself in the red 6hrs later.

As noted earlier, I'm not a huge fan of data whilst out riding and as such, I no longer use a power meter or a heart rate monitor for long rides. I think it's important to be able to ride by feel, especially if you're riding for days on end. If you get too caught up in your data and your numbers, it's easy to get down when the numbers aren't where you would like them to be. Going from using heart rate and power as a measure of your exertion on the bike to not using it at all feels really strange. To begin with you feel naked. This was a sign to me that I had to start adapting to life without it. I didn't like the idea that numbers were controlling the way I felt on the bike.

I have a particular work rate zone that I know I can sustain all day. Whether I'm riding into a headwind or with the wind at my back, I can assess my exertion so as not to push myself into the red. On climbs I often get a little carried away, especially If i can see someone up in front (I think we're all a little guilty of this) but in general I'm able to control myself.

The way I like to look at it is that you have a given number of matches at the start of the ride. If you blow more matches throughout your ride than what you started with, then you're in trouble. Times this by 14 for a two week adventure and your pacing becomes even more important.

MAAP: ON A MORE PERSONAL NOTE, HOW DOES ULTRA-ENDURANCE CYCLING CONNECT BACK TO YOUR EVERYDAY LIFE? WHAT LESSONS HAVE YOU UNEARTHED FROM THE PLANNING, TRAINING, RACING, ETC. THAT YOU'RE APPLYING TO YOUR TIME OFF THE BIKE?

I've always been a very structured person and I've always been comforted by routine. When I first started the adventure riding, this really threw me out. I didn't know how to cope with the unknown because up until that point in time, my life had been about structure. I woke up and rode from 5-7.30am, I worked from 8-5pm, I rested from 5-9pm and then slept and did it all over again.

Things are different now, As is evident from above, I thrive on the unknown. The unknown keeps me excited and wanting to try new things. Admittedly, things such as my approach to nutrition is still very structured, but I think it's important to keep certain aspects of your life structured, especially those that have a positive impact on your performance as an athlete and your overall health and well being.

My excel pack list continues to excites me, again, this probably relates a little to my OCD and the need for things to be neat and organised. But in saying that, I think that's a good thing to allocate some structure too. The last thing I want is to be deep in the outback without something as important as a spare pair of socks...I mean, a warm jacket!

MAAP: WHAT'S ON THE HORIZON FOR YOU? WHERE ARE YOU HEADED NEXT?

I've got some super exciting news that I'll be releasing in the coming two weeks. At present, I'm in the process of planning an adventure through some of the most remote and mountainous terrain on earth. Before I can unveil exactly where I'm going I need to finalise the logistical side of the trip and make sure I'm not setting myself up for something too dangerous and extreme. At this stage it's looking 100% achievable, though, so stay tuned for more details shortly.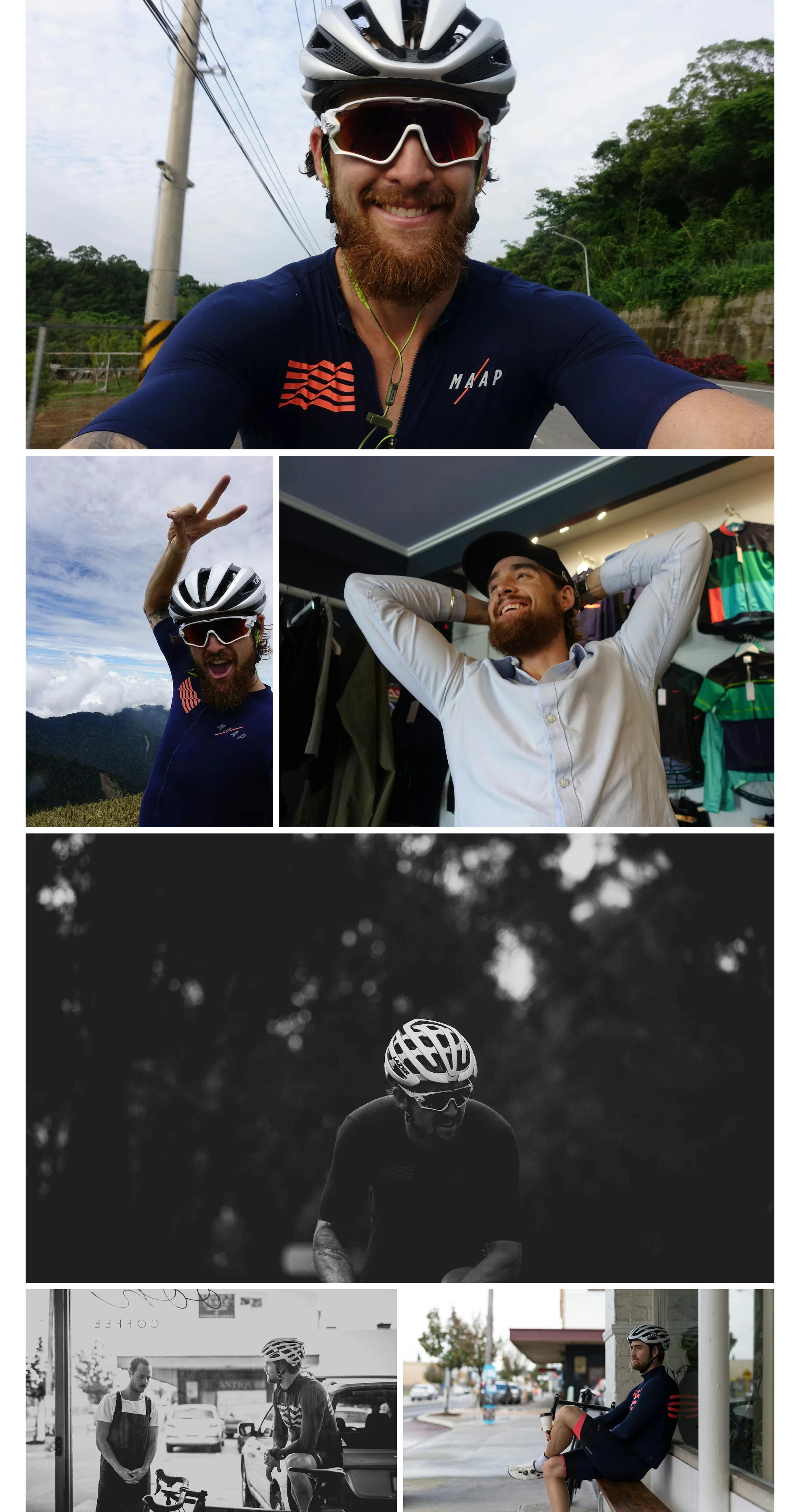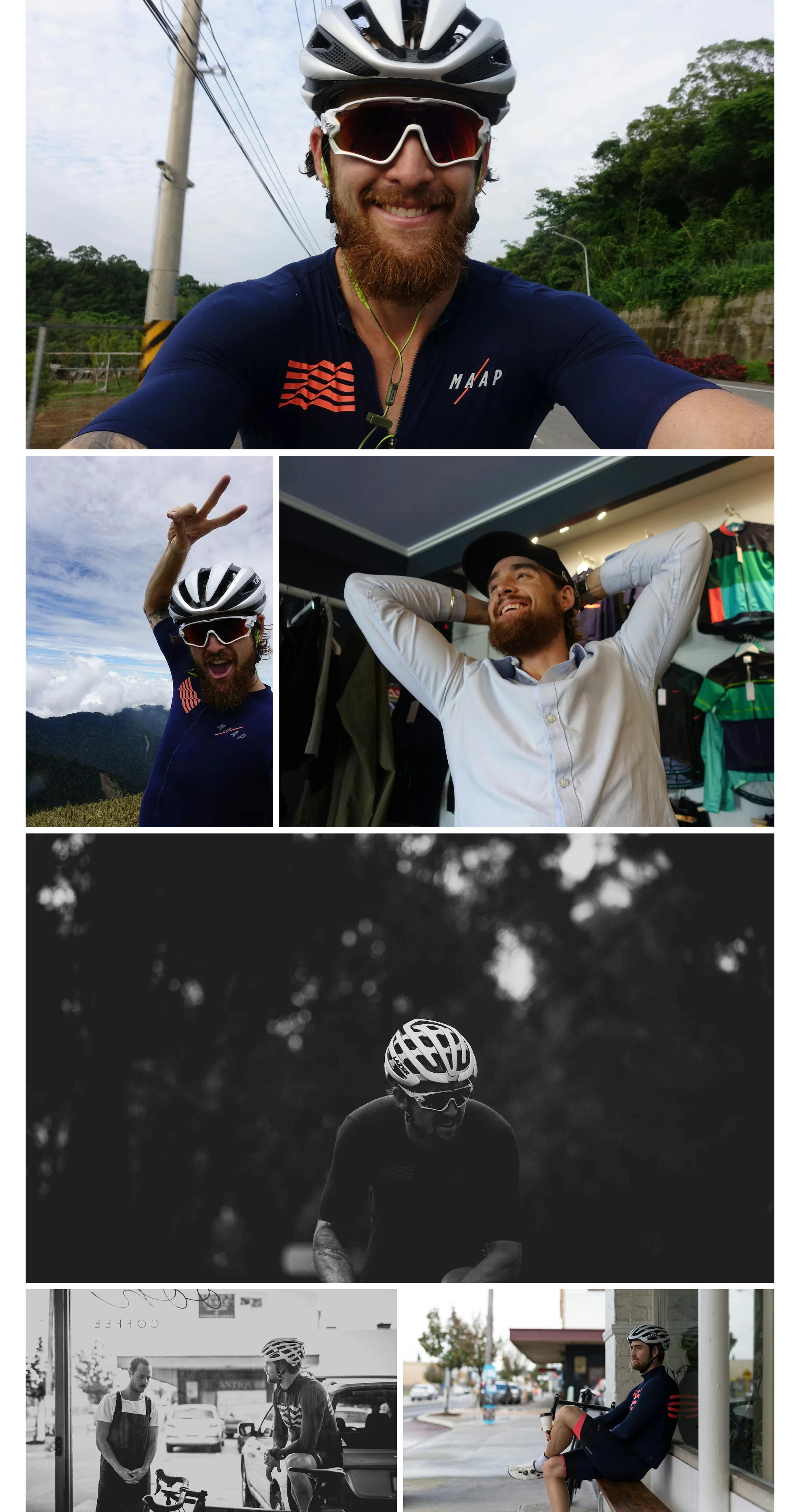 MAAP: OKAY, LAST QUESTION… WHY?

No matter how I describe this, it's going to sound corny, but, I'll say it anyway, because I'm not ashamed...

We are all given one shot at life on this earth and our time is not infinite. I don't want to live a life wishing I was doing this, or wishing I was doing that from behind the computer screen at my desk. The life I am living reflects this. Sure, I'm not making massive sums of money but that doesn't phase me. I spend hours on the bike, training my arse off with the intention of exploring the globe on two wheels and making what time I do have on earth truly worthwhile.

Without close friends and family and my tight-knit network of support, the above dream would not be possible. So at this point, I want to give a big thank you to my family, friends and sponsors MAAP, Aura Cycles, Apidura, Victors Cycle Club, Vittoria Australia, Neurophysics Therapy Highgate, Exercise Institute and Melody Wheels.
Related Stories