April 1, 2020
Shifting Movement: Raylyn Nuss
Words - Mitch Wells Photography - Various Contributors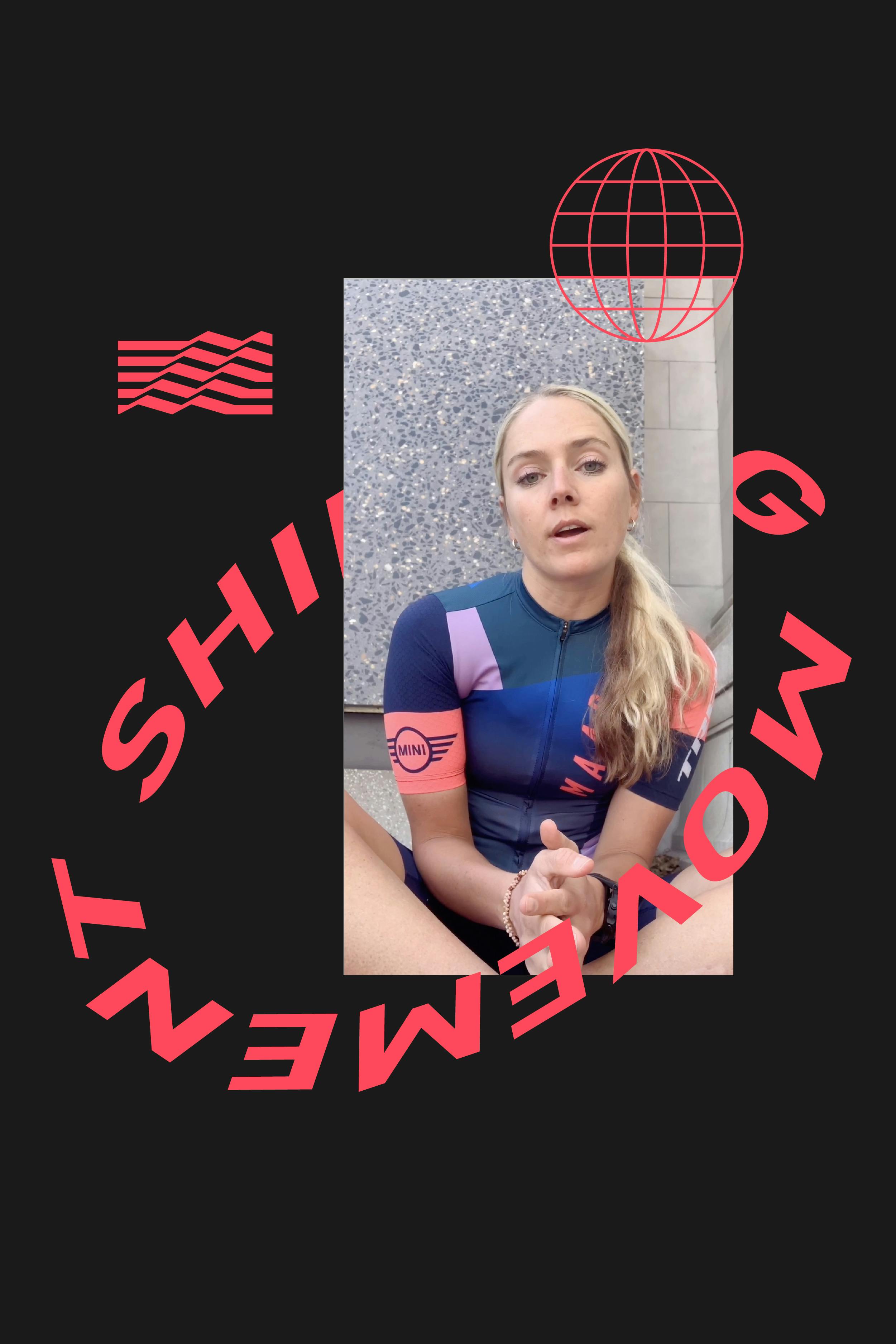 April 1, 2020
Shifting Movement: Raylyn Nuss
Words - Mitch Wells Photography - Various Contributors
While most of us are experiencing disruption to our regular riding routines, elite athletes are facing great uncertainty around training, travel and racing, all potential threats to their livelihoods and ultimately to their identity as professional cyclists.

We are continuing our commitment to the art and performance of cycling by bringing you some stories directly from our MAAP athletes, on how they are training, staying motivated, staying connected and sharing advice on how they are adapting to the demands of training during social distancing restrictions.
Raylyn Nuss resides in Lake Saint Louis, Missouri and races in the MAAP | MINI U.S. Cyclocross Program, racing elite cyclocross across America and lined up for two World Cup races in Belgium late last year.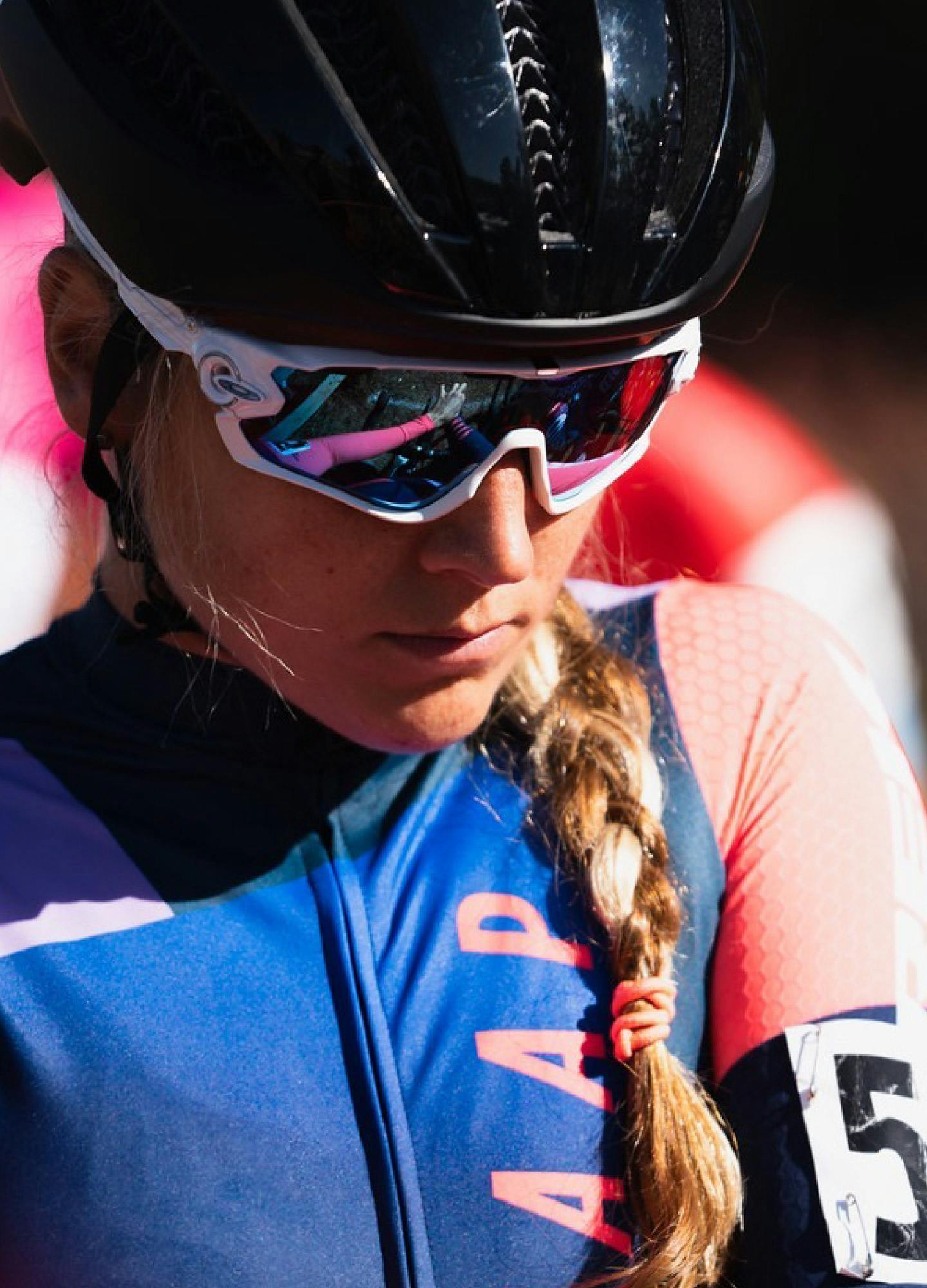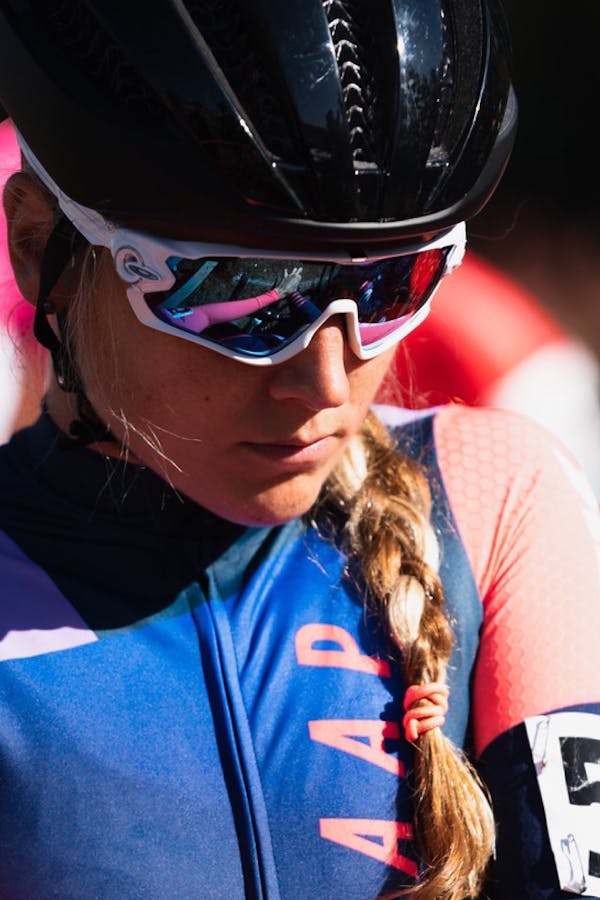 After a successful 19/20 season, Raylyn was gearing up for some mixed terrain events in her offseason, before preparing for the next cyclocross season. A full-time analytical development scientist, she's always having to find a balance between working, training and racing, now even more so.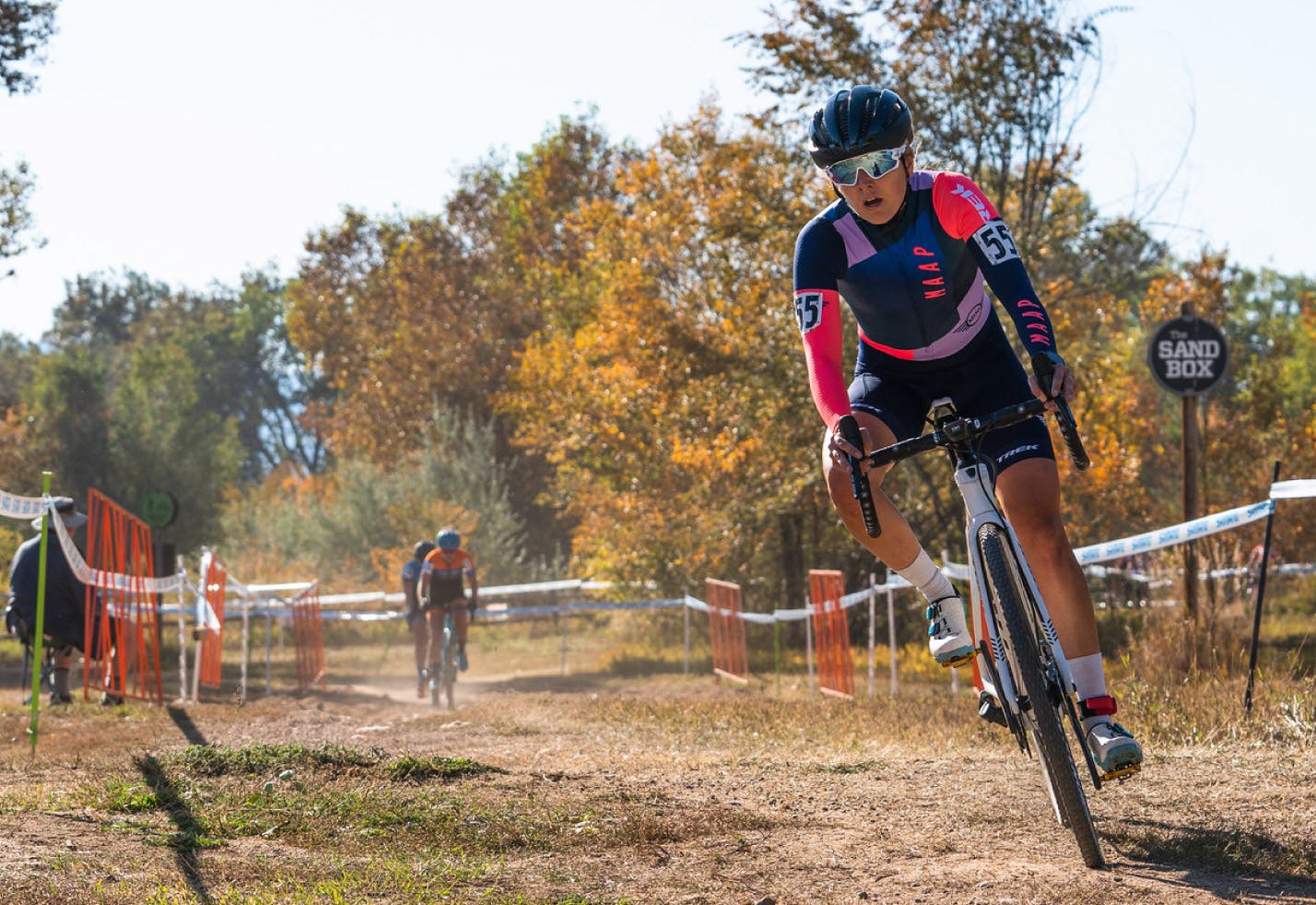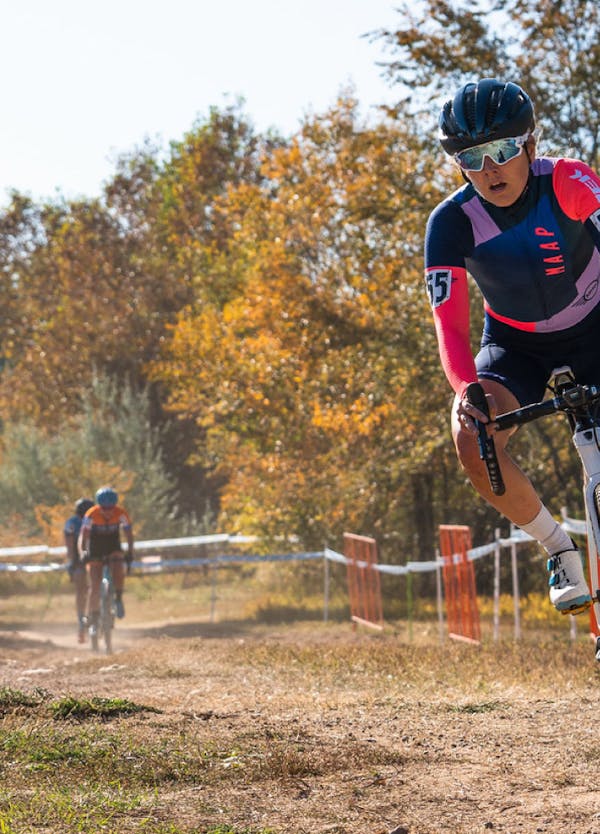 What impact has the coronavirus had on you and your racing?
As an athlete, I thrive off of goals and achievement. The biggest adjustment for me mentally through all of this is overcoming the uncertainty. For me personally, uncertainty leads to anxiety. Thankfully, my biggest outlet for overcoming anxious feelings is to hop on the bike and get the legs moving!
I'm focusing on the positives that each day brings. The one silver-lining that has stood out to me most is the amount of kindness that I have been witnessing! It's like we all have this mutual connection of this shit time and we're ultimately all playing on the same team. Although some may be getting hit worse than others, we can all lean on each other for support and guidance on how to get through this. I'm hopeful we will get through, and come out of this thankful, humbled, and appreciate the people and daily necessities a bit more than maybe we once took for granted.
I was looking forward to a full spring/summer multi-surface campaign leading into cyclocross. But now, all of the key events that were on the calendar for the spring months have been postponed until Oct/Nov. As an athlete and someone who thrives off of having goals to achieve, this has greatly caused a shift in mindset. Most of my major goals revolve around cyclocross so I'm hopeful that the COVID pandemic settles by September, but my interim spring/summer goals were to help in achieving best-success for 'cross.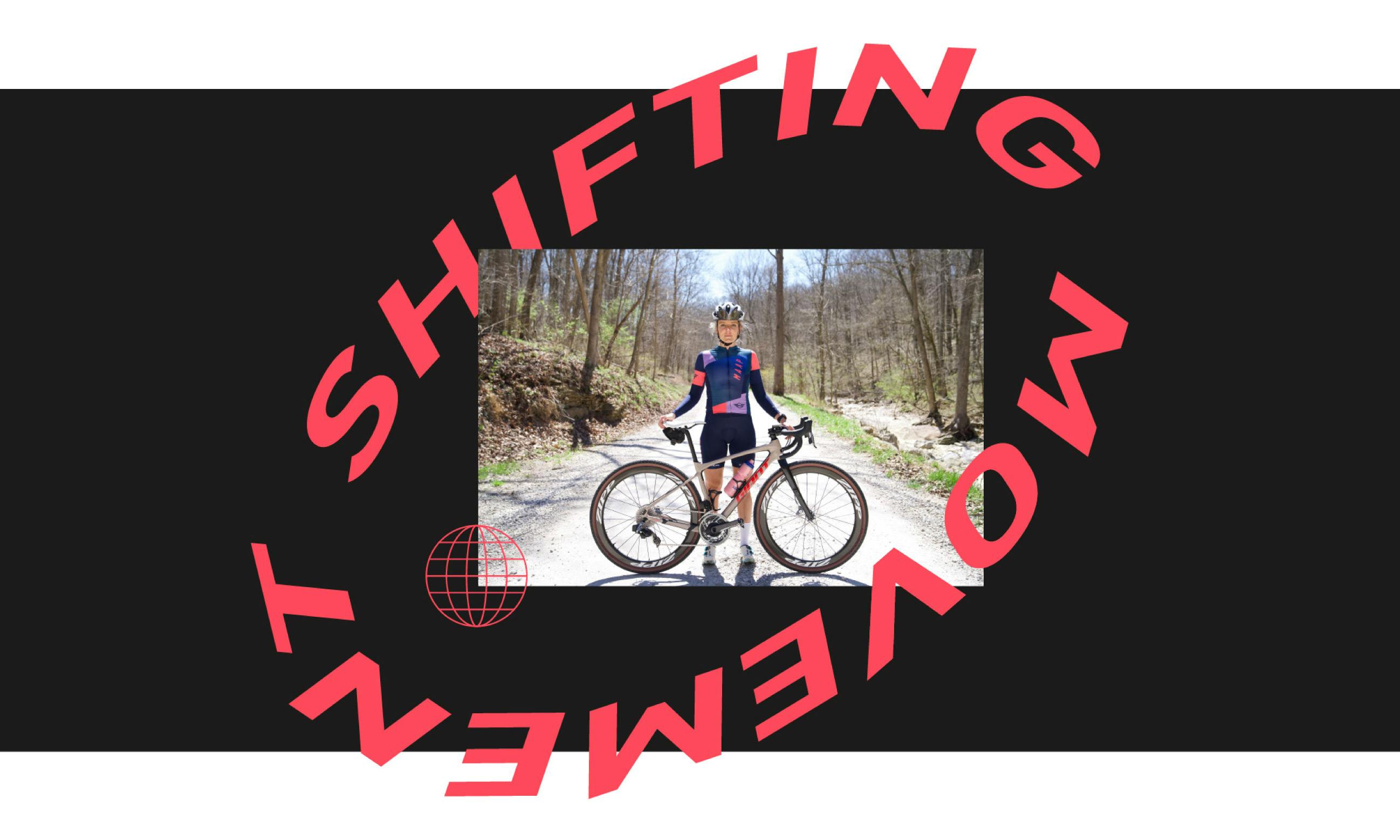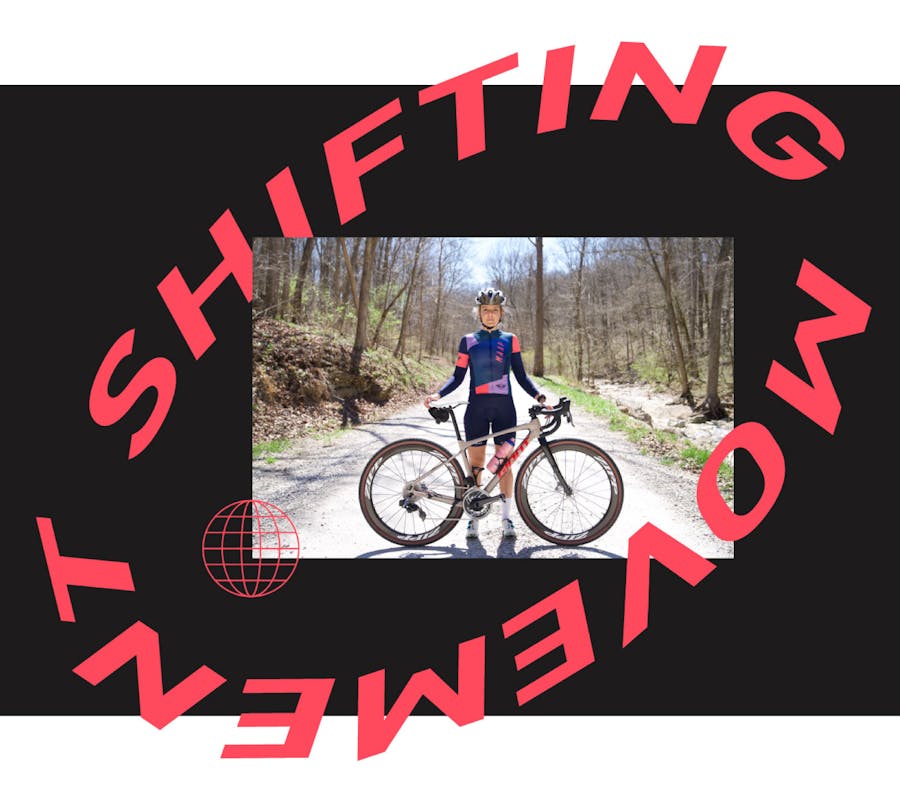 The freedom of riding a bike has not been taken away, even though races have.
I've restructured my mindset to the daily goals, and just focusing on the micro gains right now, even if that's just getting a bathroom painted. I cannot control the future, but I can control how I approach each day.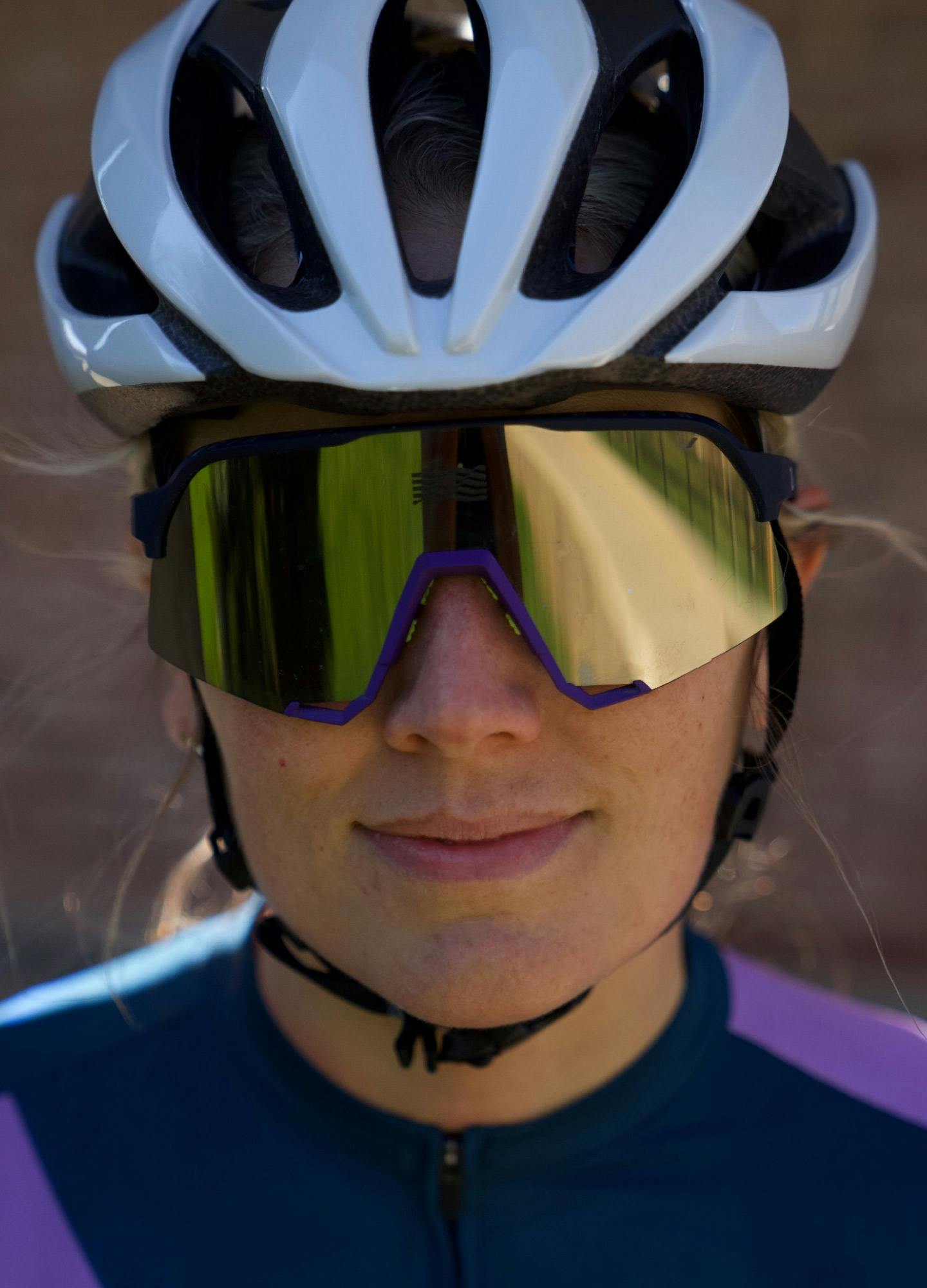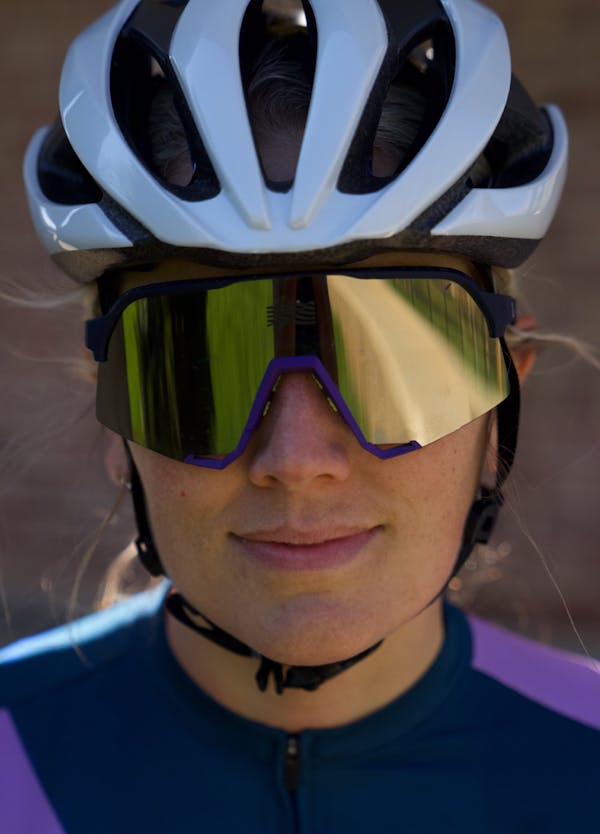 How have you adapted to training under new social distancing regulations?
Here in Missouri, we are still able to be outside. I am currently taking full advantage of long weekend rides on very remote roads where I'll maybe have 5 cars drive by on a 3-4 hour route. Thankful for those opportunities as I know a lot of people are on full-lockdown. I'm used to training indoors with working full-time, and still have a few workouts a week where I'm inside on the trainer.
The biggest adjustment has been not being able to go to a gym for strength workouts. I've had to get more creative, and dial in the home-strength routines without certain equipment.
My motivation has majorly dropped this past couple of weeks with all of my foreseeable races being cancelled. I'm a type that thrives off of competition, and it's been challenging to stay sharp mentally through all of this, but as I've mentioned just taking this all day by day and setting daily/weekly goals to achieve to keep mustering motivation.
In terms of diet, I'm used to cooking a lot, but with increased anxiety and being bummed out leads to more sugar cravings. I've done a lot more baking these last few weeks to curb my sweet cravings with healthier homemade options like banana bread, cookies, etc...
Setting daily and weekly goals has been huge for me. This could even include goals such as making 2 new dishes for dinner that I've never made in the past… trying new things and new techniques!

How are you staying connected with teammates and friends during this time?
Getting my daily coffee fix is usually super easy, post-ride and that social interaction is super important to me. Coffee is my morning treat! For now, I've adapted by stocking up on Temple Coffee and making pour-overs at home, typically with a Hario V60. I'm currently the only athlete on my team, but staying engaged with the community, sending encouragement, chatting on group texts, sharing pictures etc. has been really good.
The MAAP group chat really keep us all linked, even though we're each located around the world and are each going through something different, we're all going through something similar right now.
I love going out to dinner on the weekends, and I miss my Sunday group rides. Summers are usually full of concerts for me as well, for now, I'm crossing my fingers that Lady Gaga still performs in August!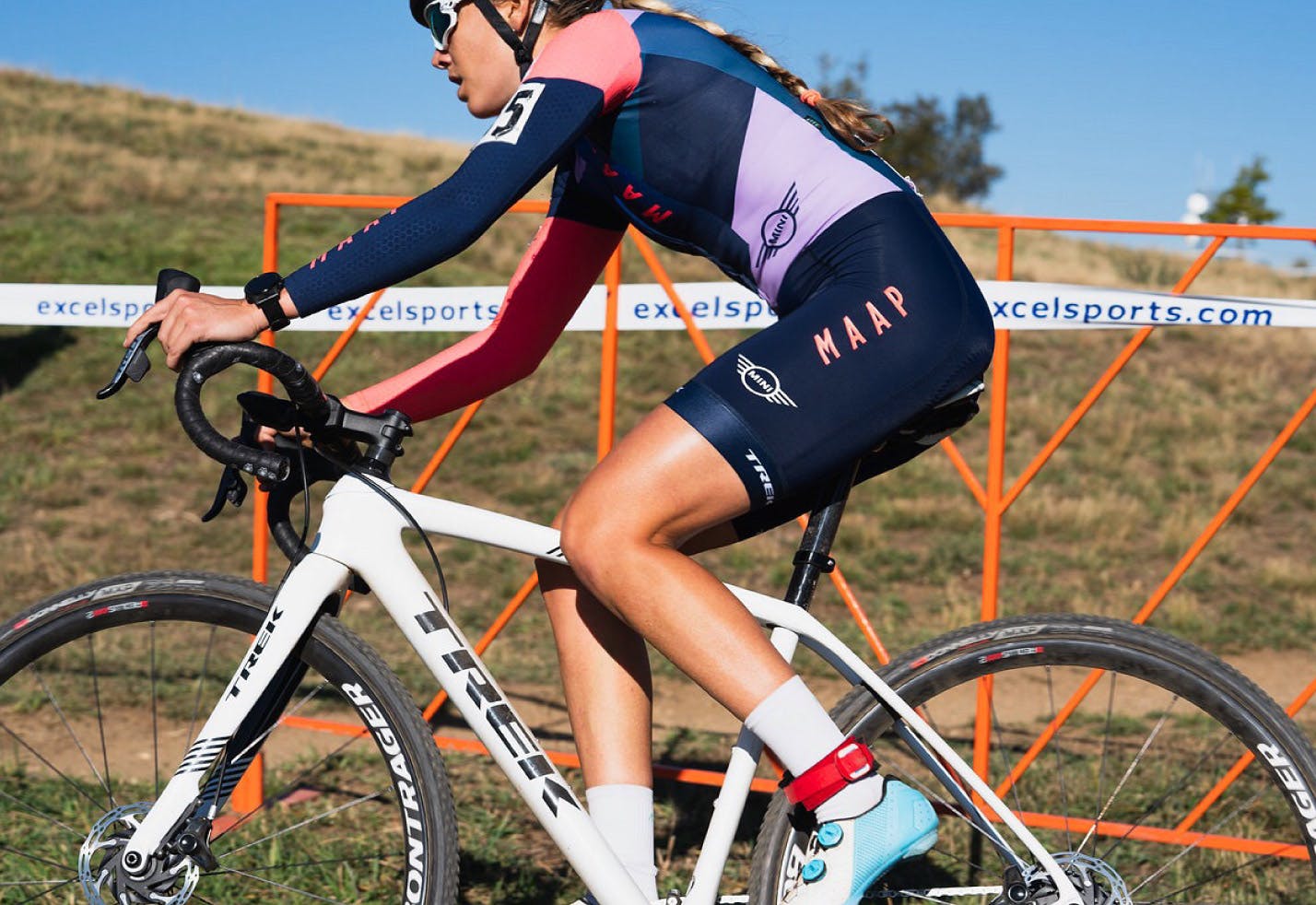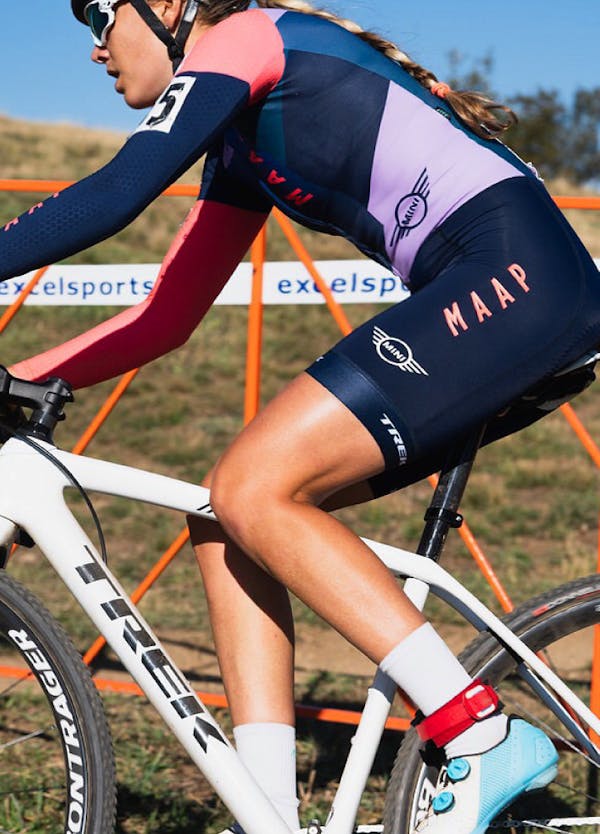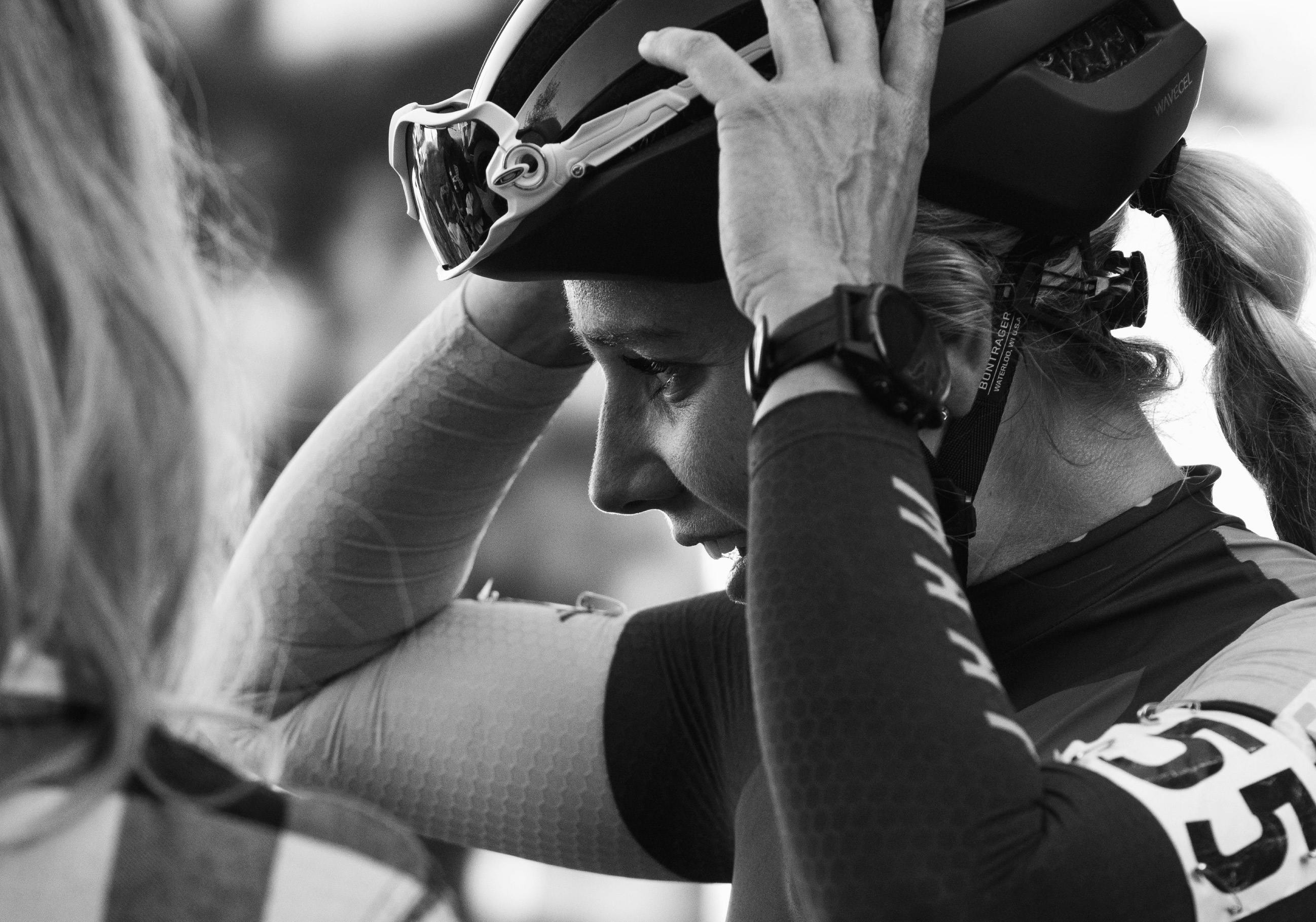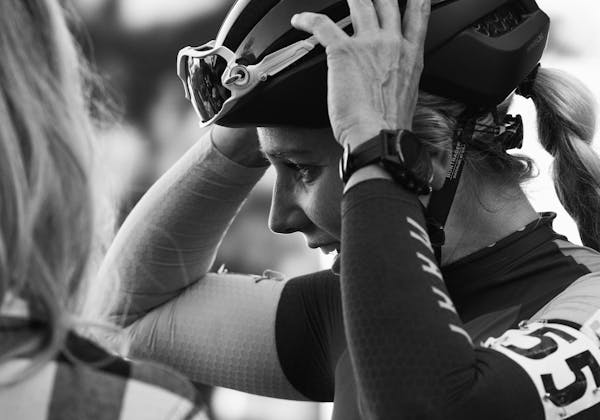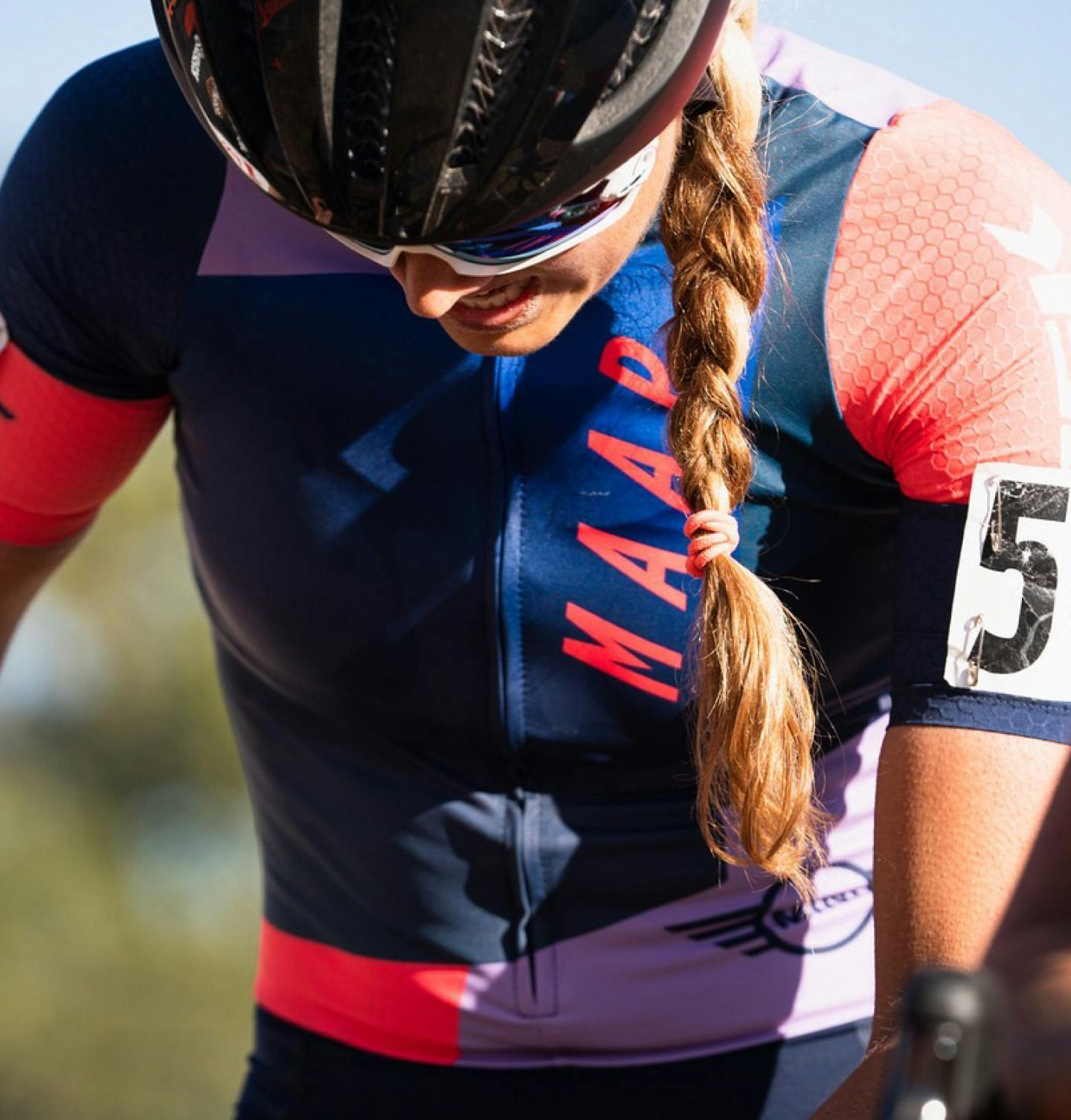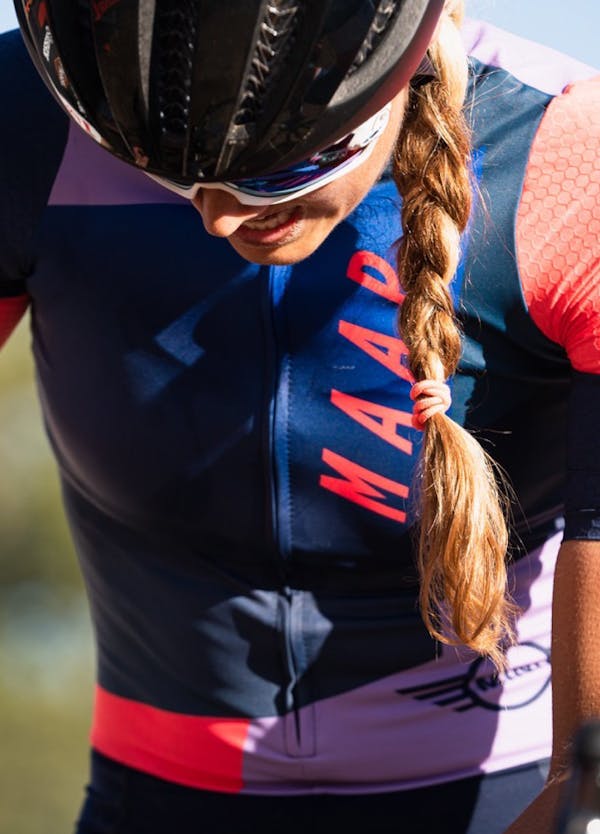 Take us through your adapted week of training during COVID-19.

With the gym closed, here's an example of a strength workout you can do at home with just some basic equipment, a yoga mat, hip resistance band and a chair.
-2 x 20 band resisted clamshell
-3 x 15 lateral band walks
-2 x 15 single leg bridge raises
-2 x 15 superman single leg deadlift
-3 x 10 pushups
-2 x 15 single leg squat to chair
-2 x 20 tricep dips on chair
-2 x 15 lateral side step squat
-3 x 10 diamond pushup - assisted using chair
-3 x 10 squat jumps
-3 x 5 second hold: superman with "snowangel" arms
-10 minutes foam roll/stretching

Monday - Rest day
Tuesday - Get a 2-3hr ride in with several blocks of varying intensities, with each effort being 5 -15 mins long
Wednesday - Easier 1-1.5hr ride and follow with a strength workout to finish off, or break them up and do one in the morning and one in the afternoon
Thursday - 1.5-2hr ride with some efforts, again varying the intensities
Friday - Easier 1-1.5hr ride and follow with a strength workout to finish off, or break them up and do one in the morning and one in the afternoon
Saturday - While we still can, get out and do a long ride, 4hrs+ then I like to wind down with a yoga session, to really work on flexibility and movement, plus the weekends are about getting some relaxation in
Sunday - I will again get a long ride in, plus some yoga, really maximising the time I have off work to get some decent endurance in.


How can people follow your training and racing?