April 09, 2020
Shifting Movement: Martijn Van Strien
Words - Mitch Wells Photography - Various Contributors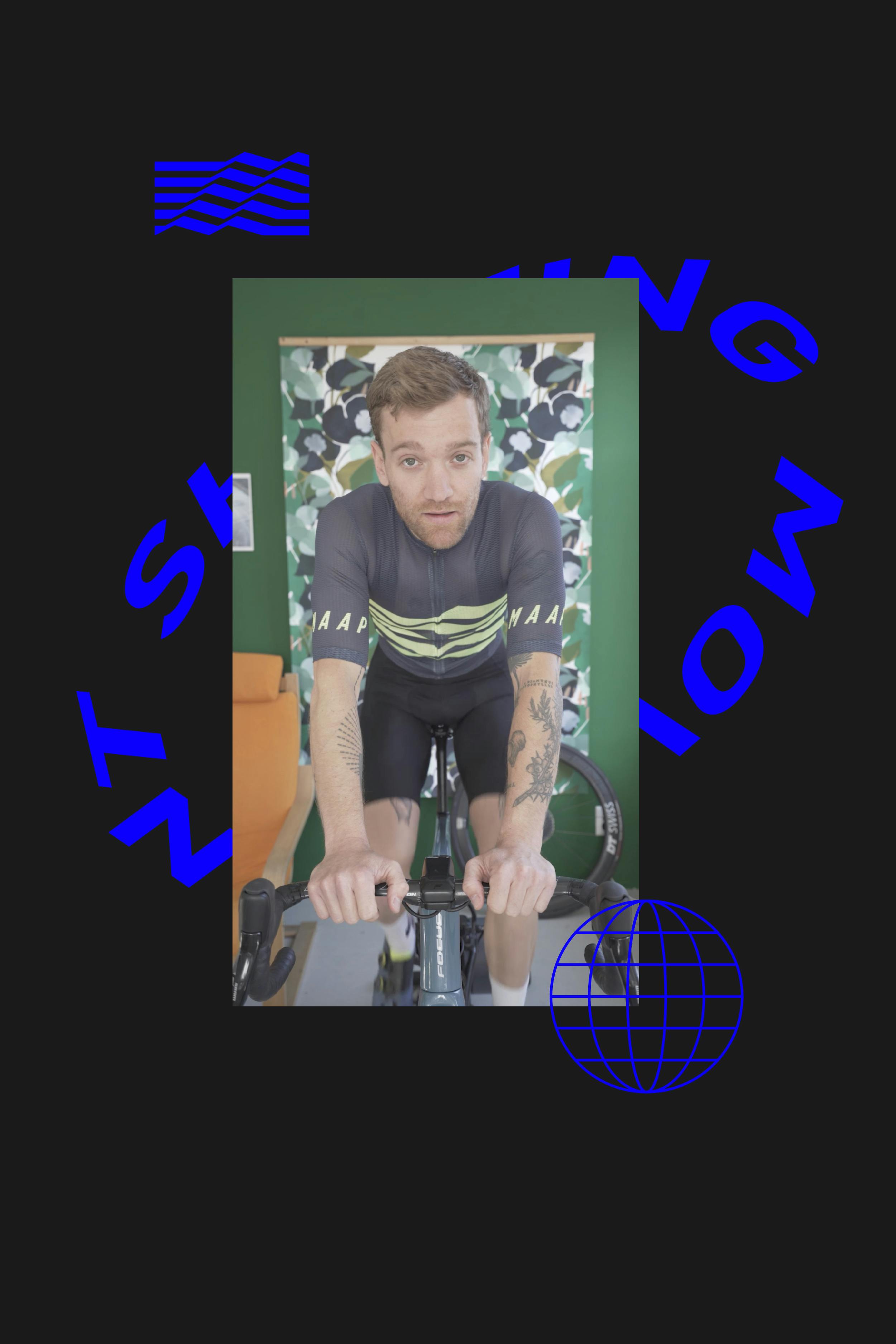 April 09, 2020
Shifting Movement: Martijn Van Strien
Words - Mitch Wells Photography - Various Contributors
While most of us are experiencing disruption to our regular riding routines, elite athletes are facing great uncertainty around training, travel and racing, all potential threats to their livelihoods and ultimately to their identity as professional cyclists.

We are continuing our commitment to the art and performance of cycling by bringing you some stories directly from our MAAP athletes, on how they are training, staying motivated, staying connected and sharing advice on how they are adapting to the demands of training during social distancing restrictions.
Martijn van Strien is from Rotterdam, Netherlands and works as a freelance videographer, creating stories about cycling, travelling between fixed gear and gravel races and has a growing channel on YouTube.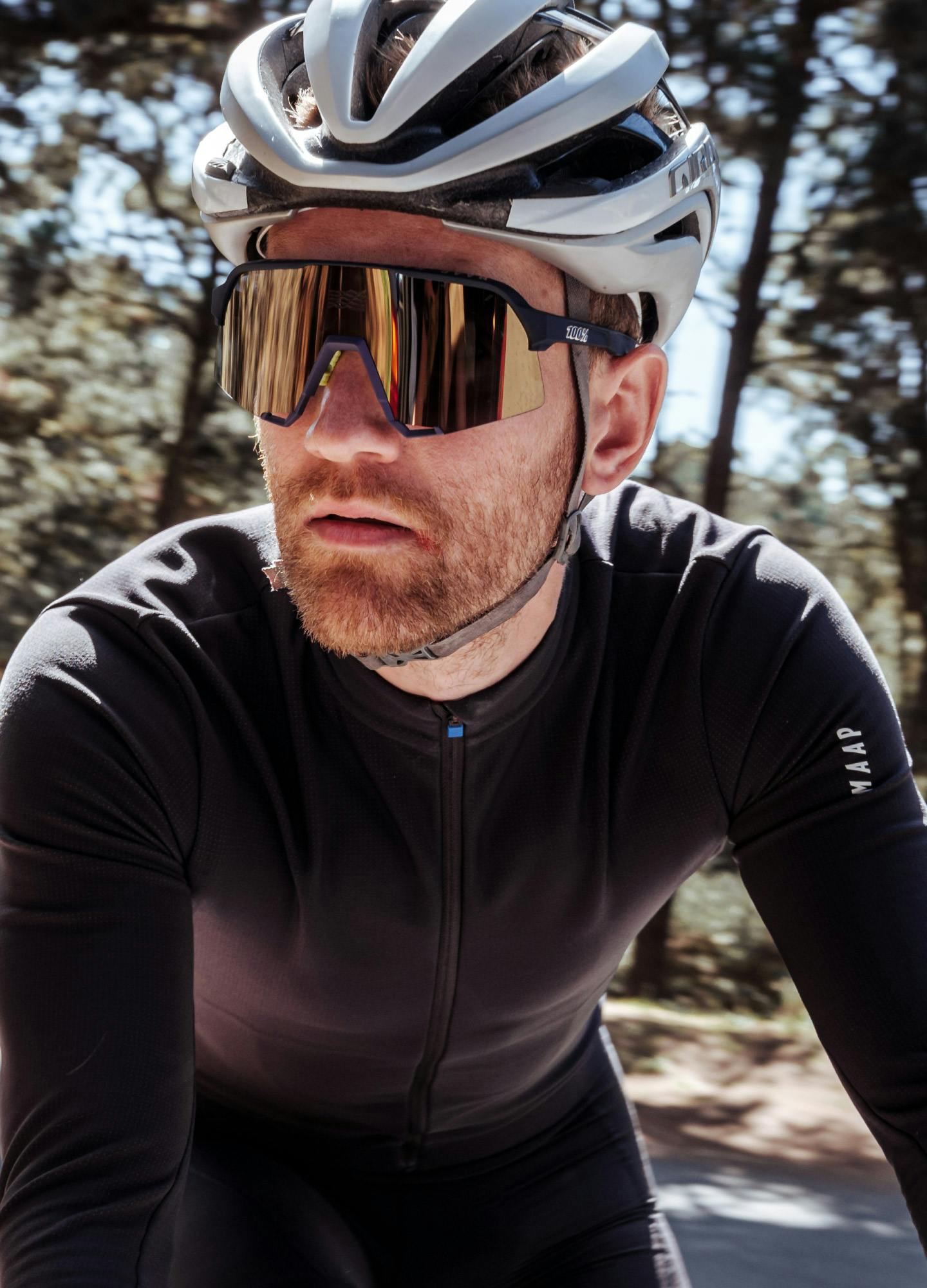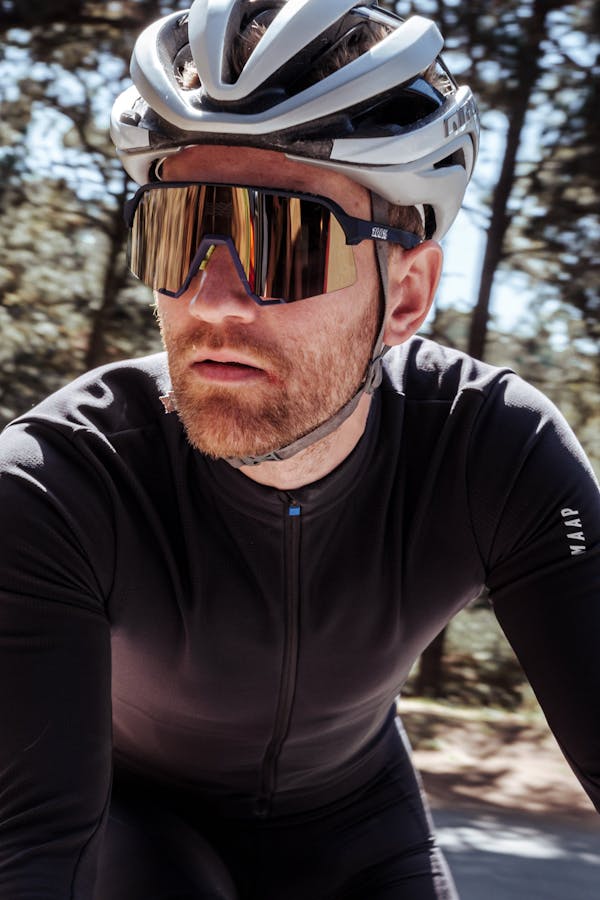 Martijn races with Botje Racing, a Dutch-based team of 6 riders who's focus is mainly fixed crit series in Europe and the USA. A true believer in training indoors, Martijn has upped his training sessions and has offered up his current training plan to follow.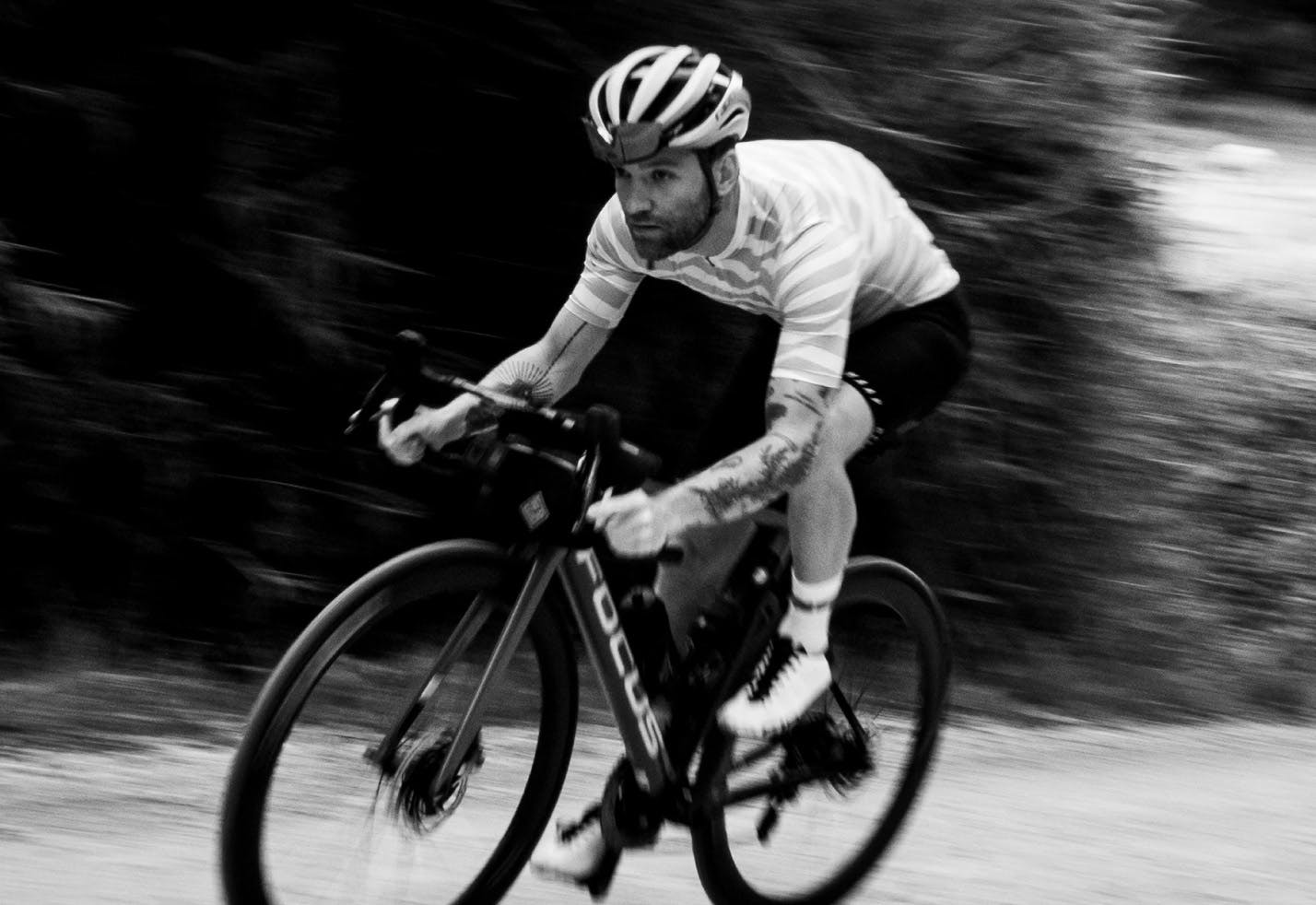 What impact has the coronavirus had on you and your racing?

At the moment I'm riding most of the time with two groups: the Botje Racing team, with which we race mainly Fixed Gear & gravel races. We have our own Dutch Fixed Gear race series and we also travel around quite a bit to race many of the bigger European races. I joined this team last year, my second year of racing.
I'm still learning so much from my teammates, that all have way more experience & have been racing most of their lives.
Our main goal this year was to win the overall classification of the Dutch series like we did the past 2 years, and to travel to San Francisco in September to race Mission Crit, the Red Bull Bay Climb, and Grinduro California, I really hope we can still do this, but times are unsure, so who knows?
The other project that I've put together is the Ride Beyond Crew, a group of 8 friends with completely different levels that ride together & show the beauty of riding for fun in photographs and videos. We're collaborating with Focus bikes in this project, so they hooked us up with our favourite versions of the Izalco Max road bike and we create stories of all our trips for their social channels. We also had 8 pretty big adventures planned this year, so far we've been able to do one, in Girona at the end of February. Check out a video of this trip here if you want to see what we're about: Back On The Road
We were planning to go to Paris-Roubaix, Mallorca & the Giro for 3 weeks of riding in the next two months, but at the moment it's not looking likely they will happen, so we're staying inside mostly, riding in pairs every now and then and hosting group rides & live streams on Zwift, which is pretty cool. We're all about sharing why we love cycling, and at the moment that means spreading our positive vibes from our bedroom pain caves!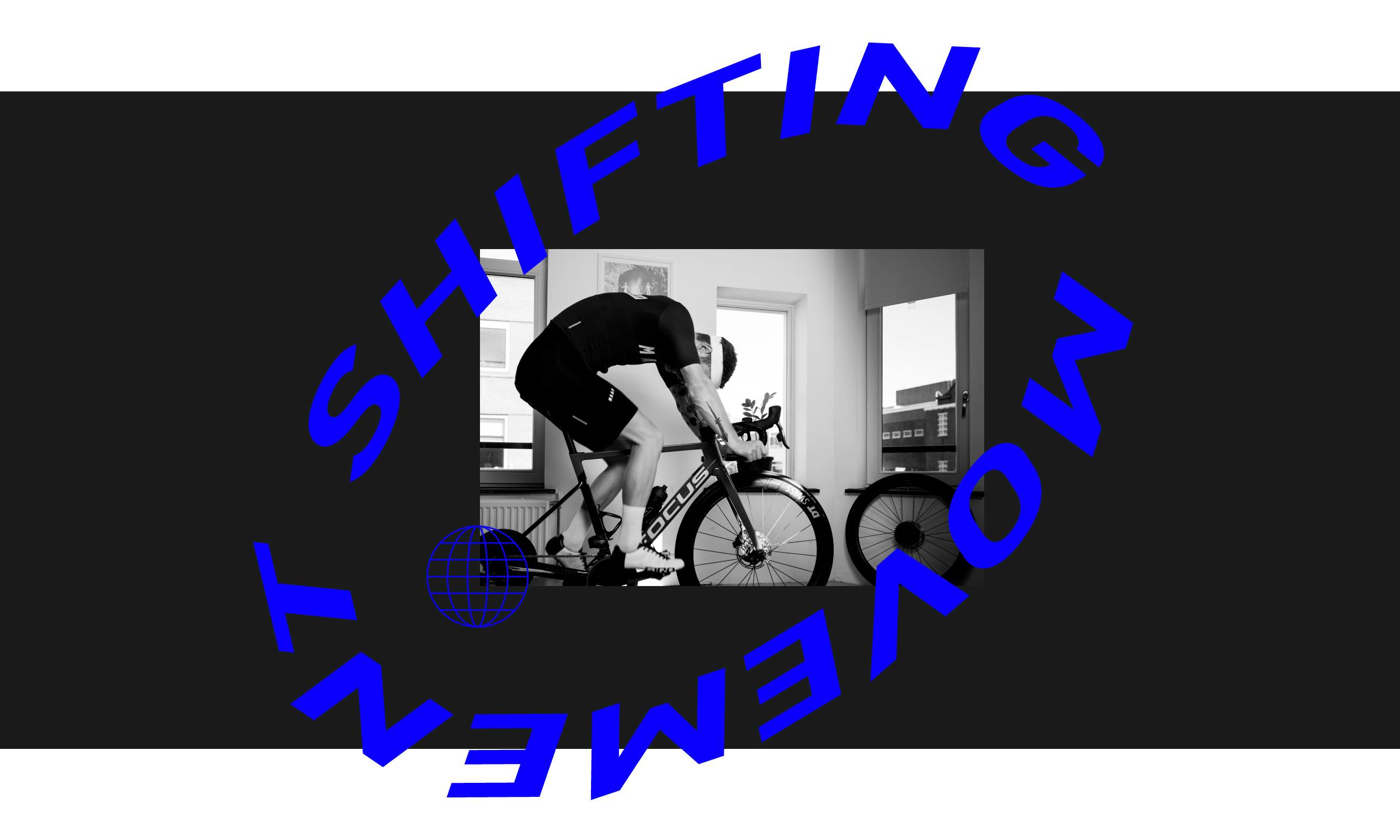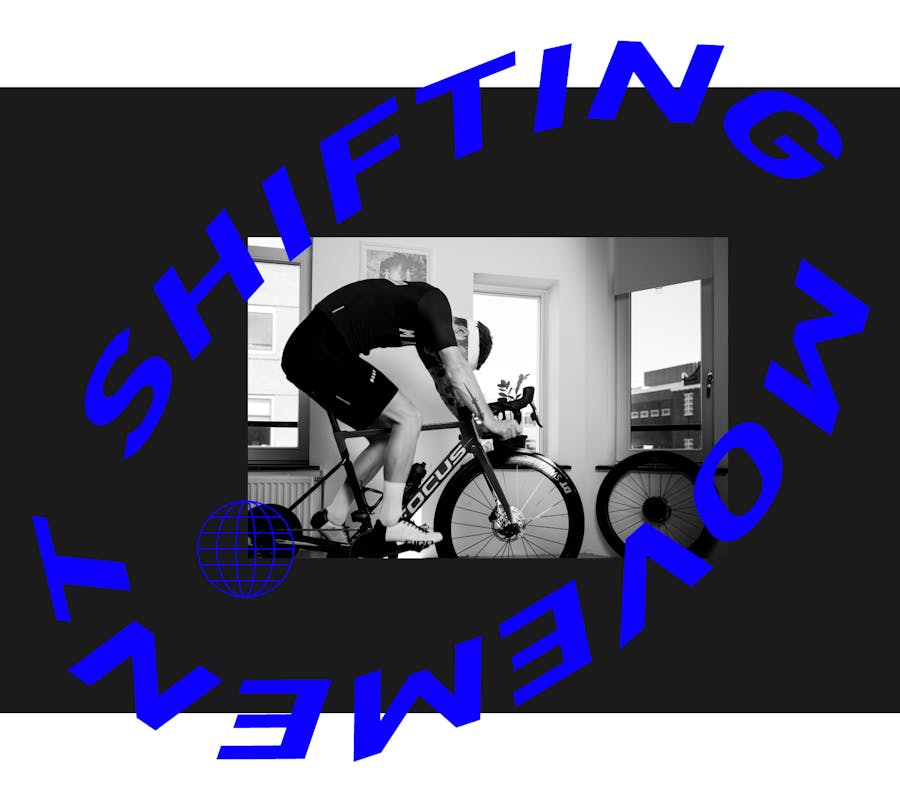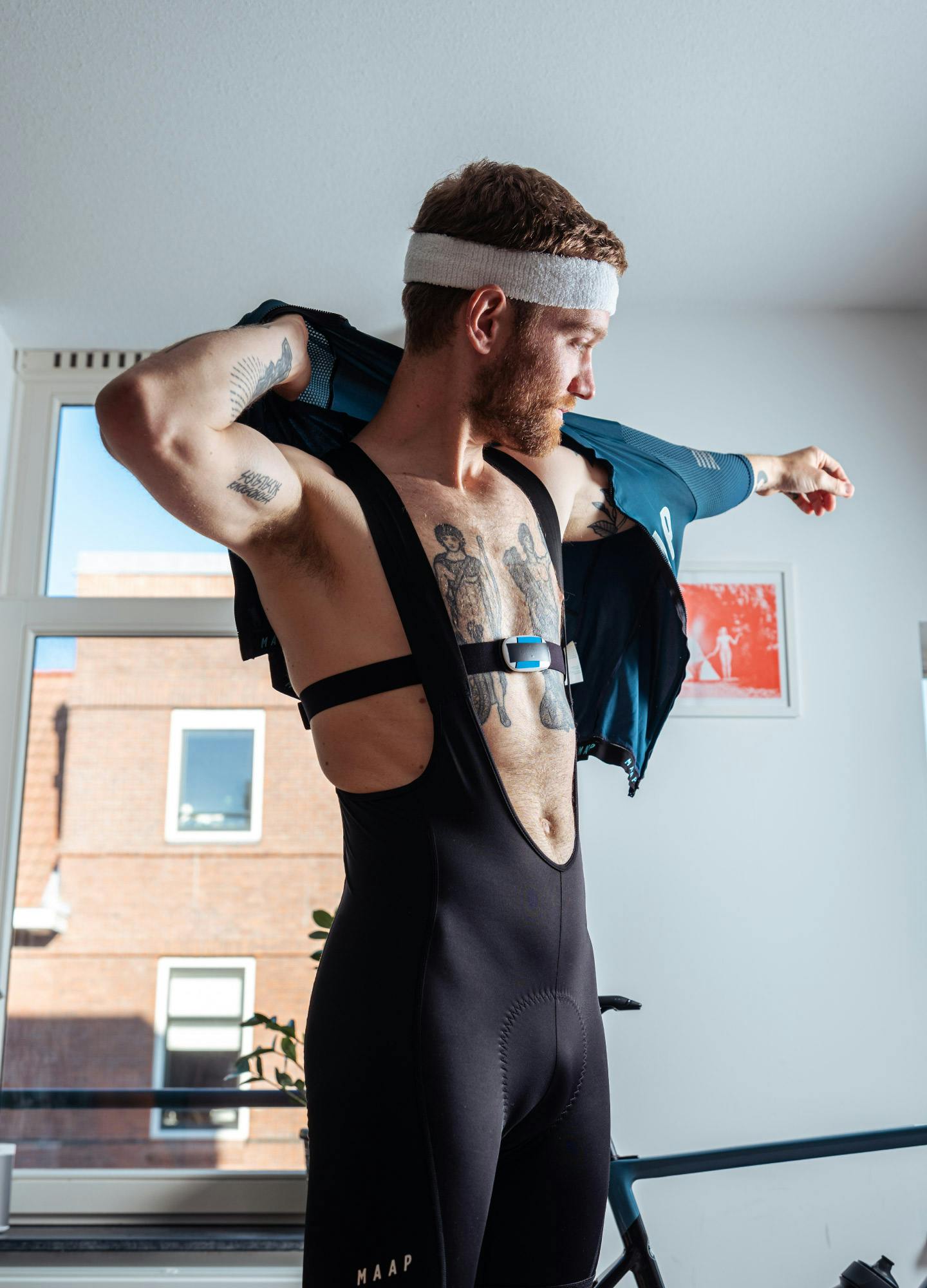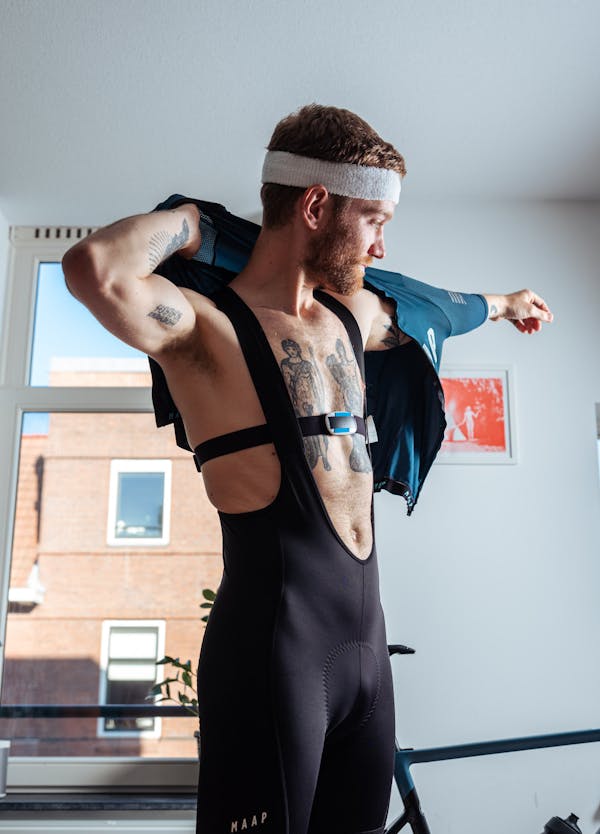 How have you adapted to training under new social distancing regulations?
For the next couple of months, all races have been postponed or cancelled. No-one knows what the rest of the season will look like and whether there will really be any race series at all this year.
So I've decided not to think about that too much and focus on whatever riding I enjoy right now.
We can luckily still ride outside, albeit not with more than 2 people. So I go out a few times a week with one of my teammates or my girlfriend and spend the rest of my time inside. That means 2-3 workouts and 1-2 races a week on Zwift, which I really enjoy.
Two words for keeping race fit: Zwift racing! We're joining regular scheduled Zwift races every now and then and plan to organise some of our own races against other (local) teams within Zwift, should be fun.

How are you staying connected with teammates and friends during this time?
Though we can't parkour post-ride like we're used to, we're lucky to have our local coffee roaster Man Met Bril as team sponsor, so they're keeping us stocked with the freshest roasts and I use a V60 brewer to make my 4-5 cups a day.
As far as staying connected to the team and friends, we're actually doing a virtual pub quiz organised by that same coffee roaster tonight, teambuilding 2.0 I guess you could call it.
As a videomaker I usually travel a lot and create my videos outside, so right now my challenge is to come up with interesting topics related to cycling & staying fit indoors.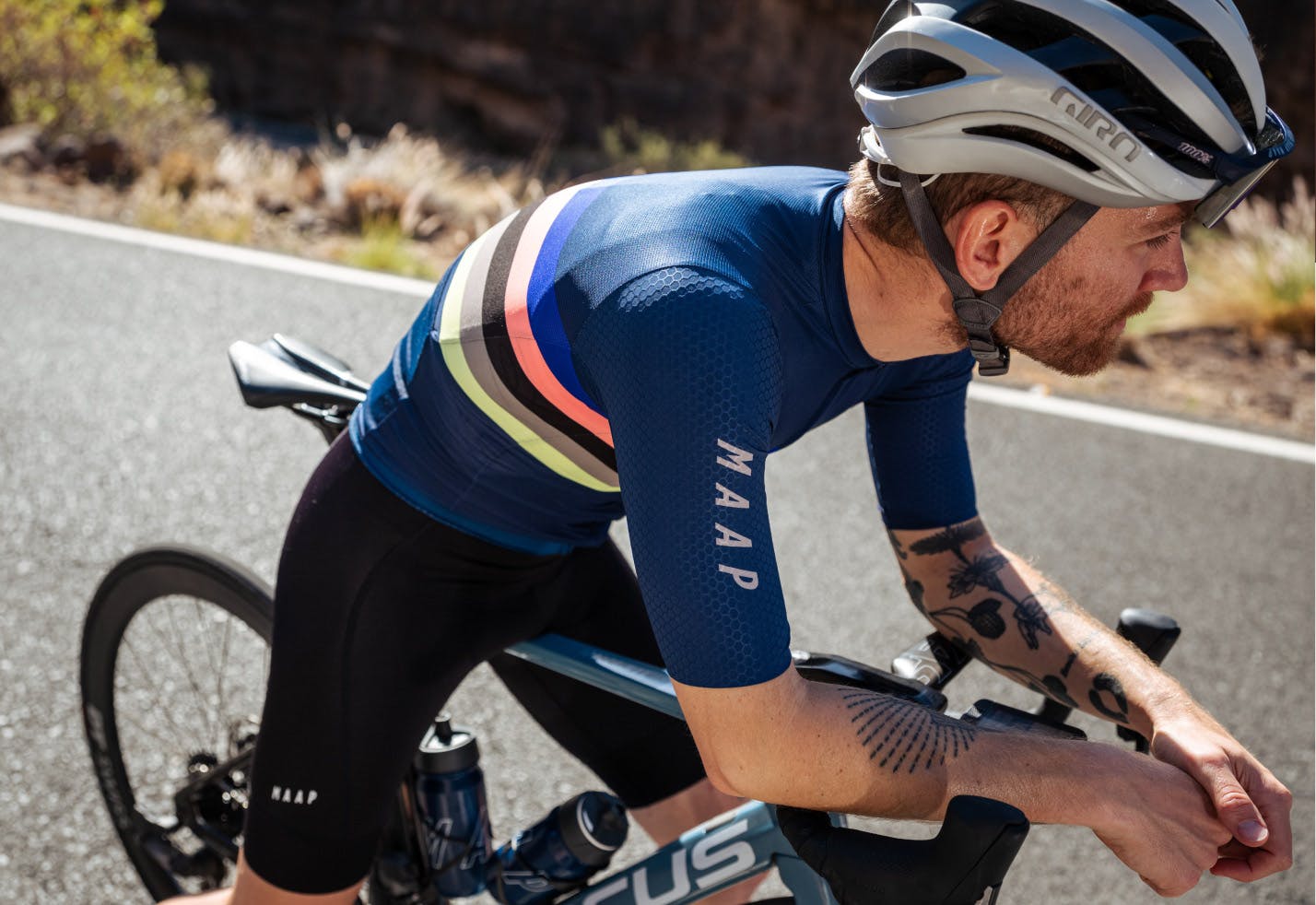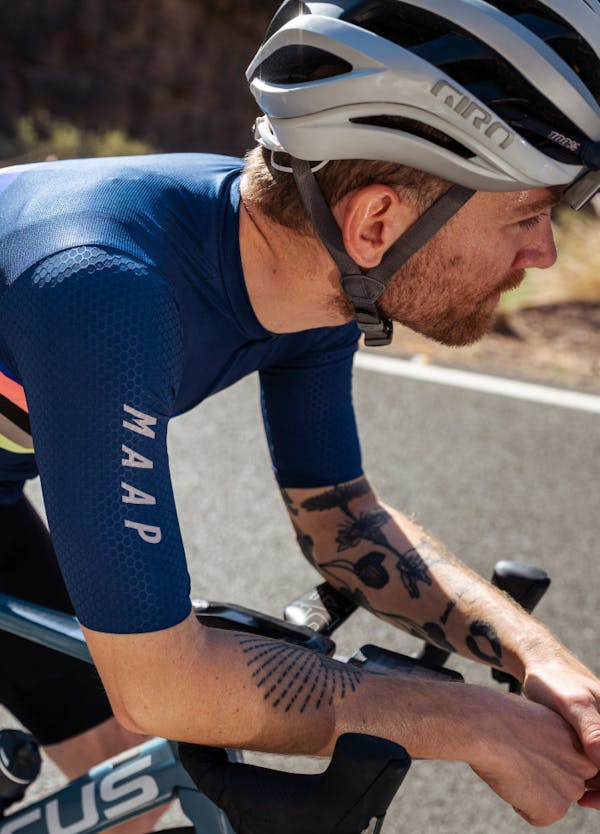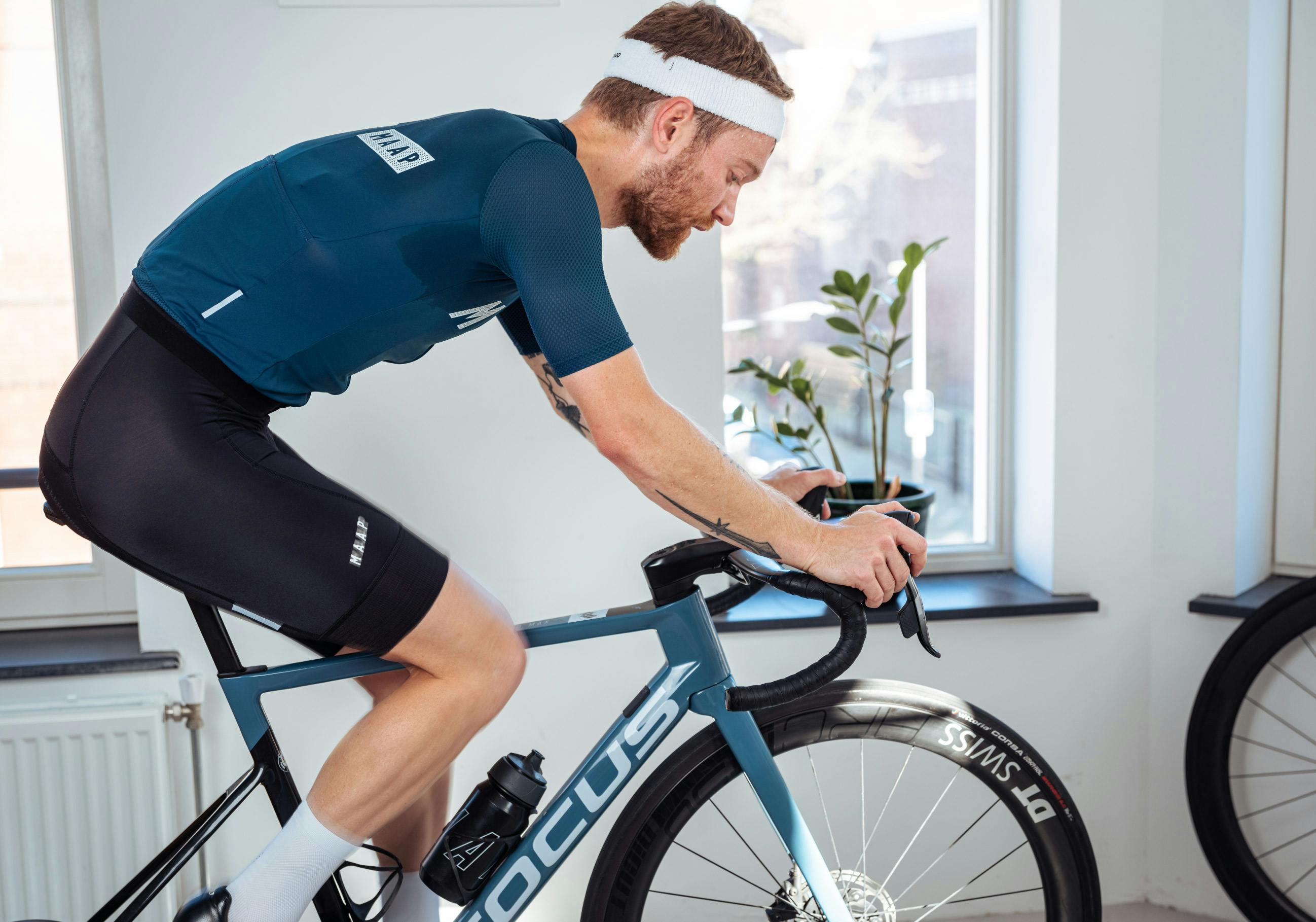 I think it's good to get a fresh set of challenges every now and then to keep from getting bored.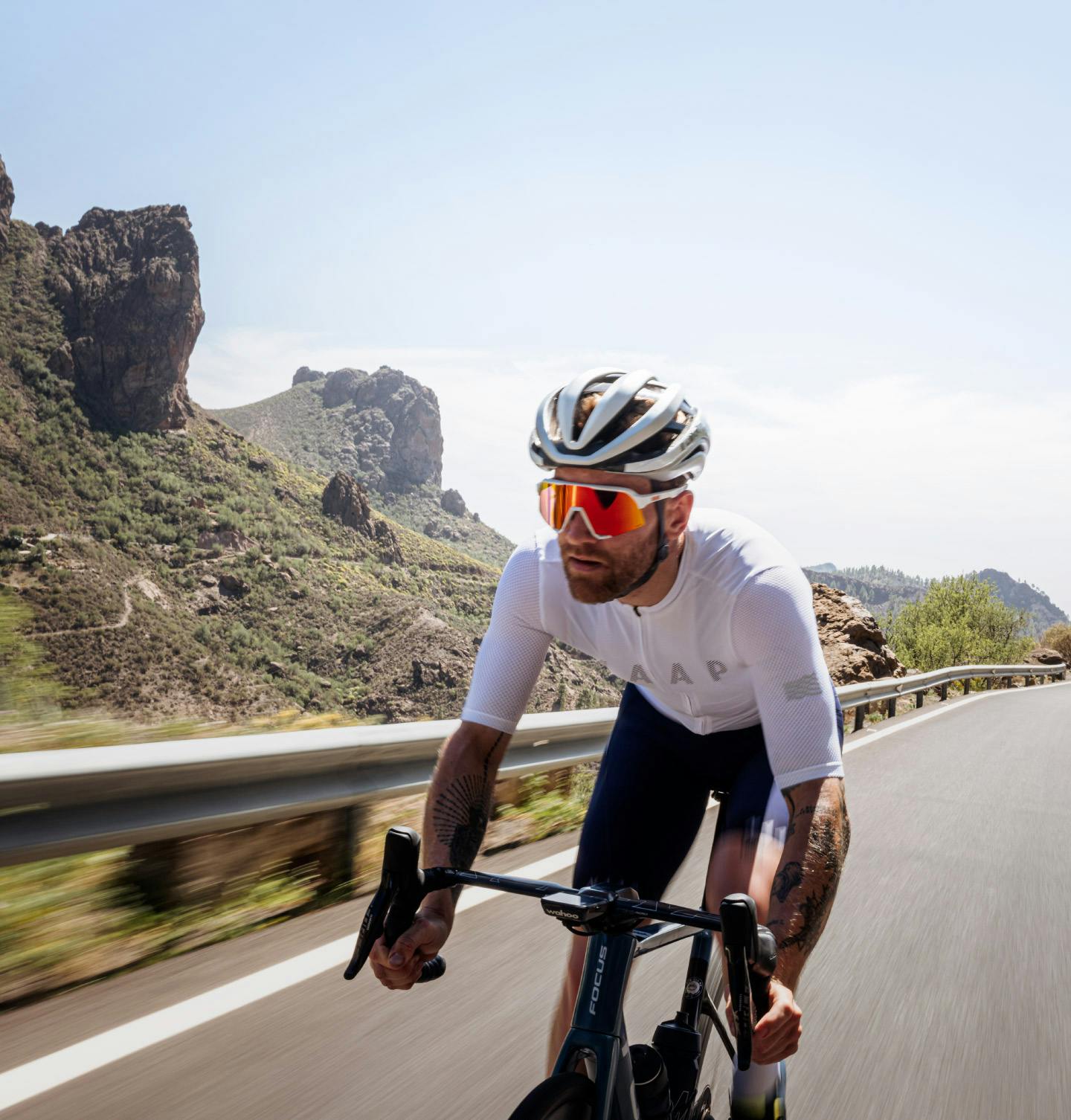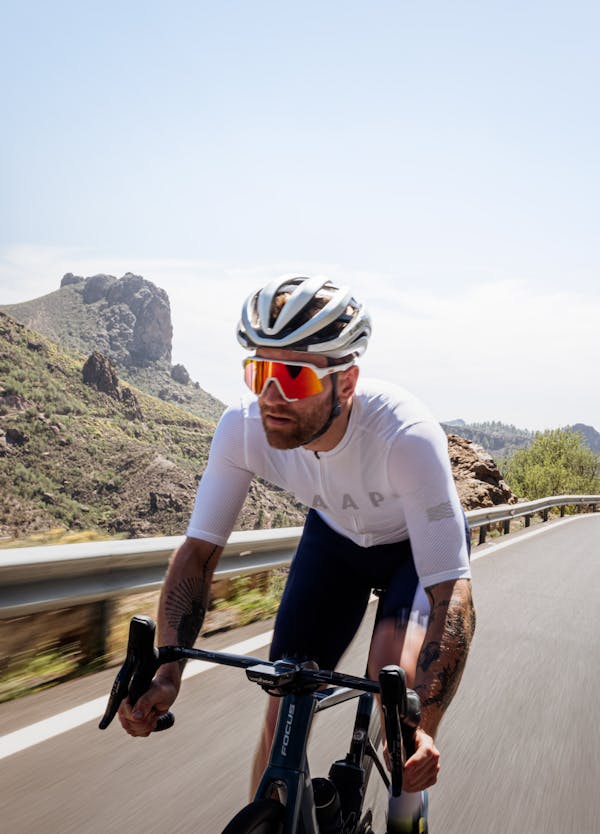 Take us through your adapted week of training during COVID-19.
I only do short intense training sessions of around 1-1,5 hours usually, and this one is currently my favourite: Lionel Sanders Intervals
Here's my typical week training plan:
Monday - 1.25hr indoor session, with 5 x VO2 Max efforts: 1min max 4min Z4 followed by 5min recovery
Tuesday - Zwift race 1.5hrs, I race these like I would in real life, aiming for the win. These are getting tougher with the number of people in each race currently, but a great way to get that race intensity in
Wednesday - 1.25hr indoor session, with 3 x 10min microburst blocks: 30sec hard, 30sec recovery, with 5 mins easy between blocks
Thursday - Join a Zwift group ride, take it easy, short or long totally up to you. This is a good day to get some stretching or gym work in too
Friday - 1.5hr SST workout, this is about consistency rather than peak power, find those sweet spots and stay in them
Saturday - 1.25hr Crit intervals, so you're replicating sprinting out of corners, over and over. Warm-up, then every 1min you want to sprint for 10-15 seconds, recover for 45 seconds and then sprint again. You want to aim for a sprint every minute for 5 mins. Do this 4 times, with some steady blocks of Z4 between sessions, keeping the power on like you would in a race
Sunday - 2hrs on the trainer is hard, but I like to set some structure to break it up. Ramp warm up, increasing power every 2 min, until you're warmed up completely. I break this session into 3 x 20min block with 5min rest between. Each block you want 2 mins Z4 followed by 2 mins Z3 x 5. This session will hurt, but the gains are worth it.


How can people follow your training and racing?